Can You Spot The Hilarious Mistake In This Wedding Schedule?
By Dave Basner
June 6, 2020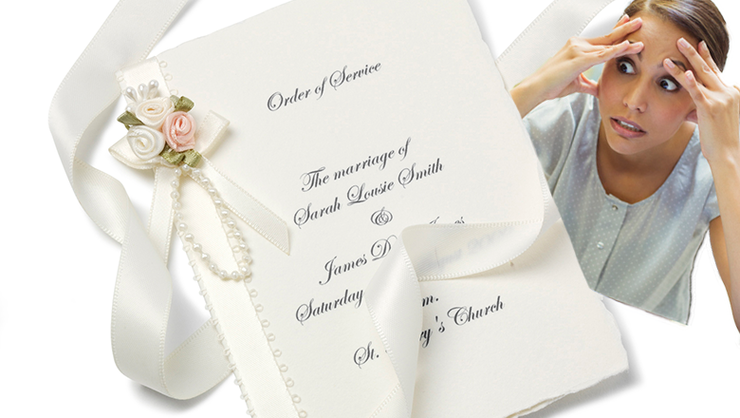 When planning a wedding, there are so many things that can go wrong, but usually mistakes go unnoticed by anyone other than the bride and groom. However, one couple royally screwed up the run-down of their big day and not only were all the guests aware of it, but thanks to the Instagram account @AwkwardFamilyPhotos, the world is too. 
However, while it is pretty clear what the error on the program is, some people don't actually notice it. You don't need to have gone to a wedding recently to know what happens at them, so what's listed below should be glaring. Here's a hint: it's not the fact that there are no phones allowed at their "unplugged wedding." Can you spot it?
Did you see what's happening at 3:30? It's not hors d'oeuvres - it's "Horse Ovaries." It seems like whoever designed the schedule had some form of auto-correct on, and paid the price for not looking over it. 
Needless to say, the comments have been pretty great:








Unfortunately, since cell phones weren't allowed, there were no photos of what was actually served at the event.
Photo: Getty Images