Cardi B Brings Out Stripper-Topped Christmas Tree At 2018 Jingle Ball
By Peyton Blakemore
December 8, 2018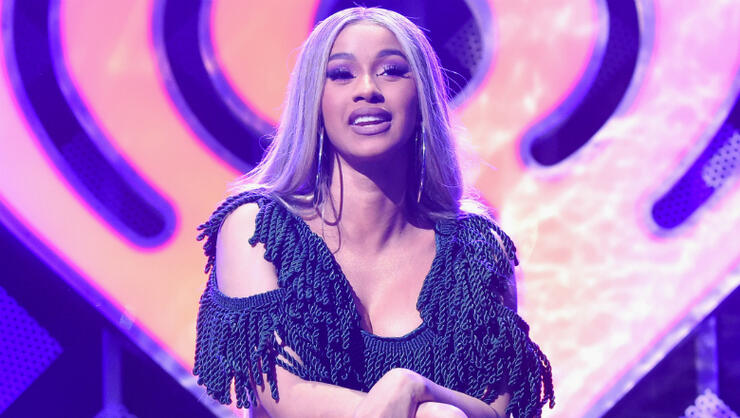 Cardi B embraces every single part of her come-up journey.
While the "Money" rapper may have given up her career as a stripper to pursue a rap career, she has not forgotten about her humble beginnings. So much so, the 26-year-old rapper topped a Christmas tree during her 2018 iHeartRadio Jingle Ball Presented by Capital One performance on Friday (December 7) with an actual stripper ornament. (You gotta love her!)
Also during her first performance since she announced her split from her husband Offset, Cardi talked about looking forward to spending time with her family for the holidays. While she made no mention of her break-up, the Bronx native made it clear that she is focusing on her loved ones this holiday season, especially her soon-to-be five-month-old daughter Kulture, who will be celebrating her first-ever Christmas.
Cardi also performed some of her biggest hits of the year during her Jingle Ball set, including: "Drip," "Money Bag," "Backin' It Up," "Money, "Motorsport," "Be Careful" and more (if you can believe it!). To cap off the night, she performed her career-making hit "Bodak Yellow."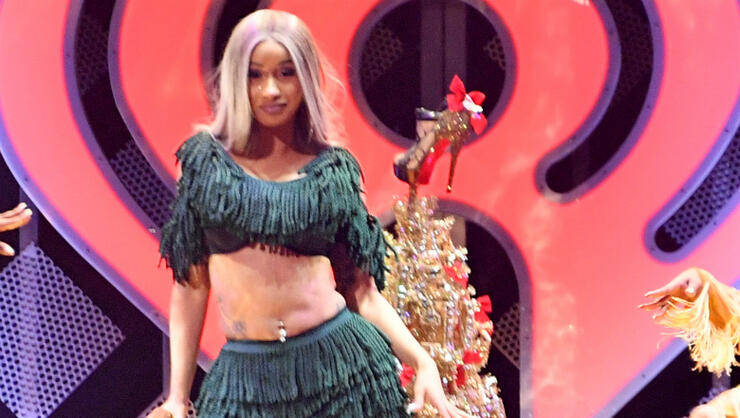 As fans know, it's been an emotional week for Cardi. After she announced her split, her husband was accused of cheating on her with multiple women during their marriage. One alleged side-chick, Summer Bunni, even issued a public apology for having an affair with the Migos rapper. In a video interview with TMZ, Summer cried about feeling responsible for Cardi and Offset's break-up, saying she didn't intend to be a homewrecker. "I have not messed with Offset since he's had his baby. I didn't know how serious this marriage was," she claimed before breaking down in tears. "It took until today to actually get into this... I feel ashamed... I'm very sorry that this has happened."
Relive all of the amazing 2018 iHeartRadio Jingle Ball performances and more during an exclusive nationwide television special on The CW on December 16th at 8 p.m. ET/PT.
Photos: Getty Images
Chat About Cardi B Brings Out Stripper-Topped Christmas Tree At 2018 Jingle Ball