Offset Responds To Cardi B's Split Video Amid Cheating Allegations
By Peyton Blakemore
December 5, 2018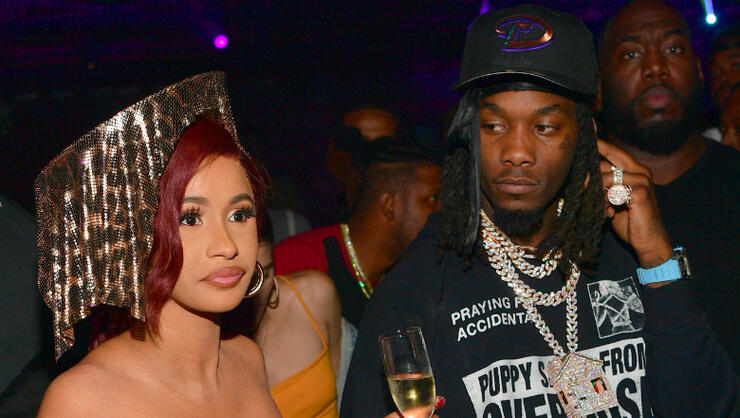 Offset believes his marriage to Cardi B finally succumbed to public opinion.
After his soon-to-be ex-wife announced the couple's split on Instagram Tuesday (December 4), the Migos rapper replied to her post saying, "y'all won."
The comment appears to be in reference to fans, and haters alike, not believing in the rappers' relationship, given their rocky past. Offset has admittedly cheated on Cardi in the past, which never sat well for her devoted followers. However, after the former couple secretly tied the knot in September 2017, Cardi made it very clear that she was not up for any more of those shenanigans. Who could forget the time the "Money" rapper told a Mississippi crowd, in December 2017, "I let a ni**a know though. You do that sh*t again, you gon' lose your wife," following Offset cheating rumors.