Furious Mom-To-Be Cancels Baby Shower After Guests Make Fun Of Baby's Name
By Dave Basner
June 6, 2020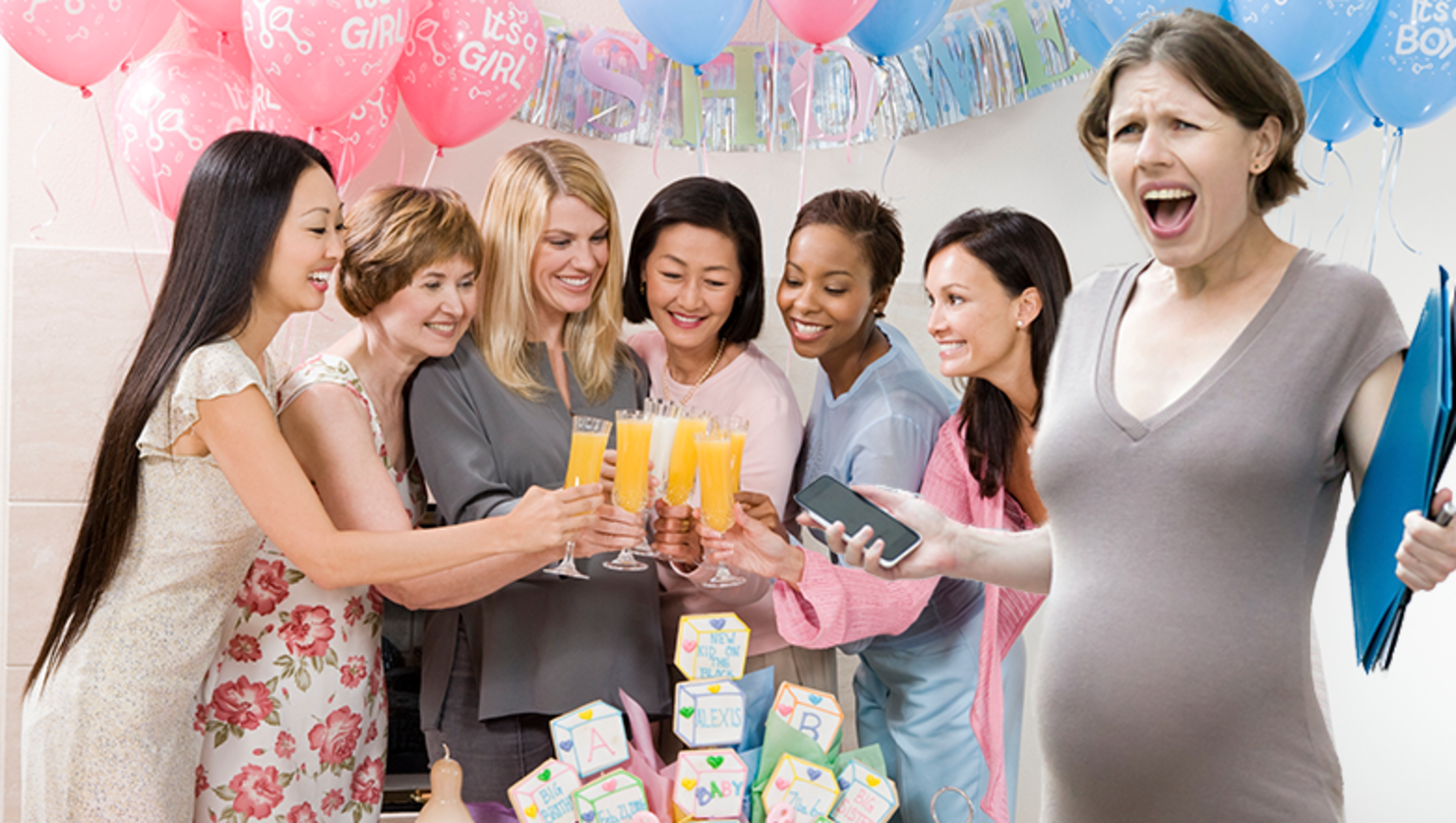 It seems today many parents are trying a little too hard to have a unique name for their kid. Sometimes their choice might be weird but still works, but other times what they think is a great name is actually just begging to be a nightmare for the child. Regardless of the name choice, most friends and family support the parents-to-be and keep their mouths closed, not sharing their true opinions - at least to the parents. To each other, they have no problem gossiping about the name. That's what one woman's friends and family did when they found out the unique name she picked, only she found out about them talking behind her back and swiftly cancelled her upcoming baby shower because of it. She then wrote a rant to all her guests and it's going viral both for the name she picked, and how she expects it to be used. 
The pregnant woman has selected Squire Sebastian Senator as her baby's name. Technically, it is just her baby's first name, which she made very clear in her announcement about the baby shower cancellation.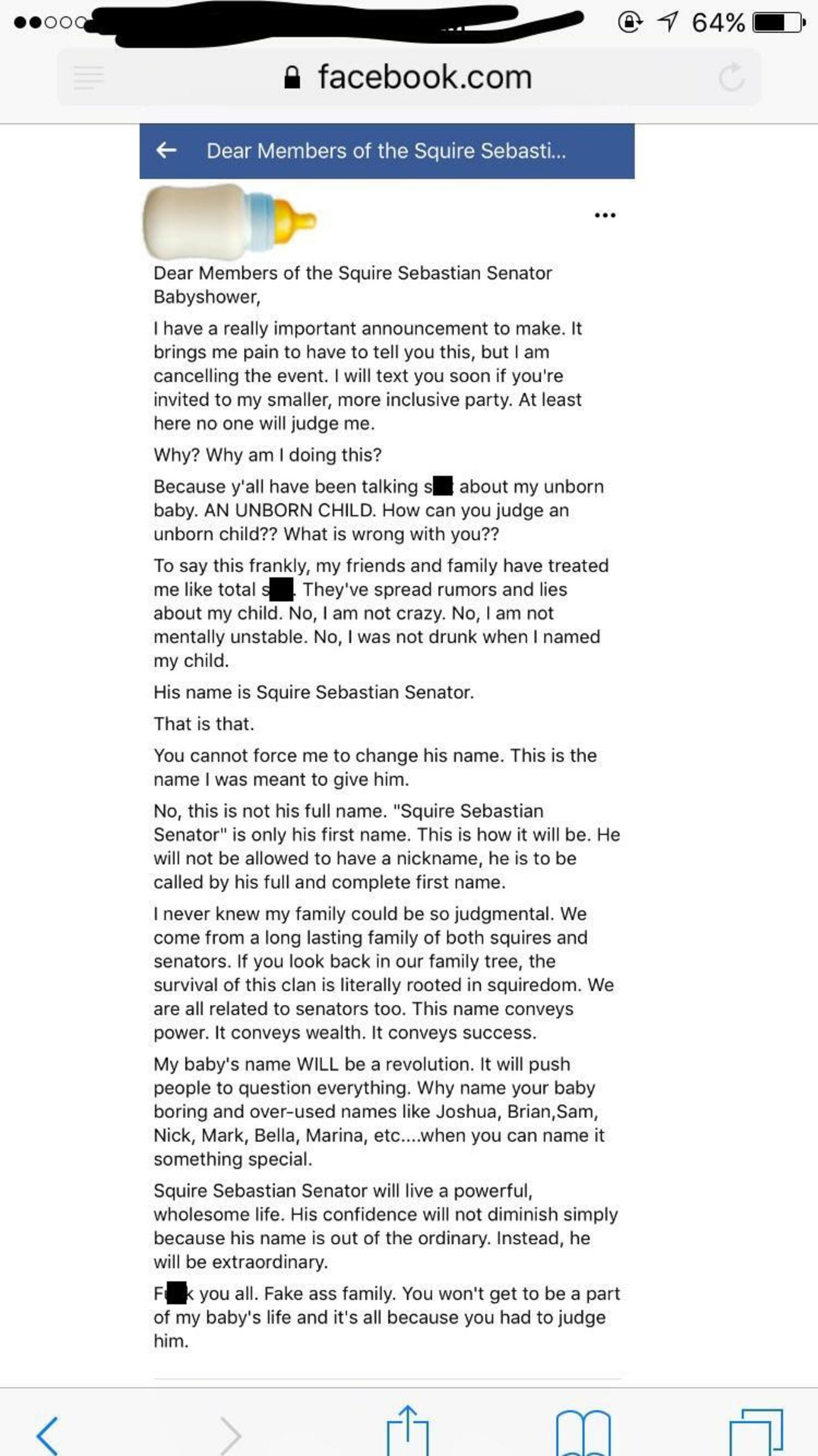 The woman wrote that it "brings [her] pain" to cancel the festivities, but "y'all have been talking s**t about my unborn baby. AN UNBORN CHILD." She goes on to explain that she is not "crazy," "mentally unstable" nor was she "drunk" when she picked the name. She also stated, "You cannot force me to change his name. This is the name I was meant to give him." 
As if that weren't enough, she goes on to write:
"No, this is not his full name. 'Squire Sebastian Senator' is only his first name. This is how it will be. He will not be allowed to have a nickname, he is to be called by his full and complete first name."She then justifies the name by saying,
"We come from a long lasting family of both squires and senators. If you look back in our family tree, the survival of this clan is literally rooted in squiredom. We are all related to senators too. This name conveys power. It conveys wealth. It conveys success. My baby's name WILL be a revolution. It will push people to question everything. Why name your baby boring and over-used names like Joshua, Brian, Sam, Nick, Mark, Bella, Marina, etc… when you can name it something special."Before cursing out her "fake ass family," she concludes her statement with: 
"Squire Sebastian Senator will live a powerful, wholesome life. His confidence will not diminish simply because is name is out of the ordinary. Instead, he will be extraordinary." The mother-to-be plans to hold a smaller, more inclusive party for people she feels support her and Squire Sebastian Senator. 
Photo: Getty Images