Lindsey Buckingham Settles Fleetwood Mac Lawsuit
By Andrew Magnotta
December 10, 2018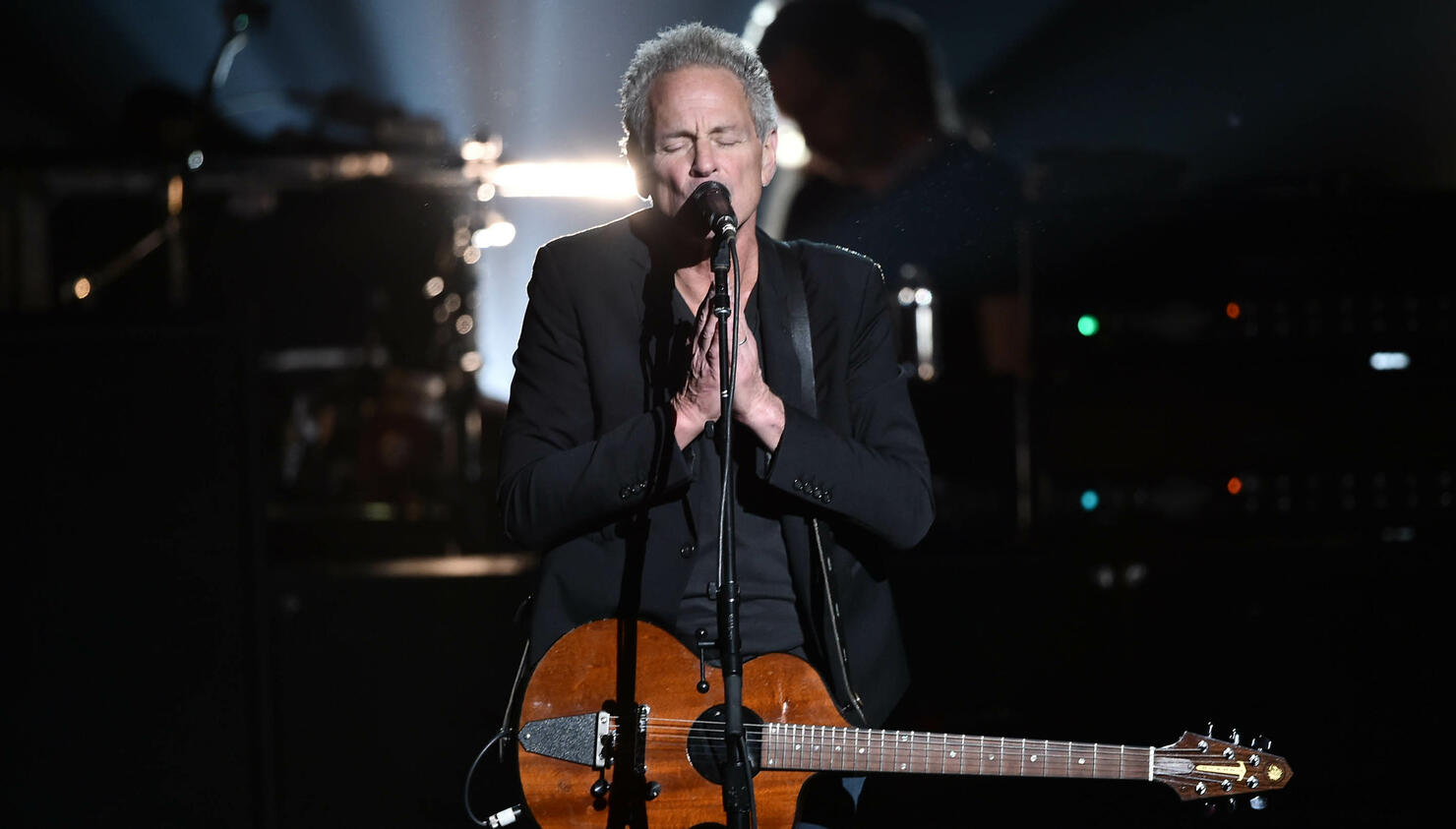 Lindsey Buckingham says he's "happy enough" with the legal settlement over his firing from Fleetwood Mac earlier this year.
The longtime Fleetwood Mac guitarist and Rock and Roll Hall of Famer told CBS This Morning: Saturday that of all the famous fallouts and makeups in the band's history, this latest one is different.
But he doesn't want to be too negative when he looks back on it
"I'm not out there trying to twist the knife at all," he told CBS's Anthony Mason. "I'm trying to look at this with some level of compassion, some level of wisdom."
Only one of his former band mates has contacted him in the months since his ousting, Buckingham said: Christine McVie, who did so via email.
"She said, 'I believe deep in Stevie [Nicks'] heart that she would like you to come home,'" Buckingham recalled her writing to him.
Buckingham has said that Nicks' was behind his dismissal from the group. He said she gave the band a "him-or-me" ultimatum after Fleetwood Mac's MusiCares Person of Year award festivities last January.
But Buckingham isn't certain what to make of McVie's statement. It's possible she's right and Nicks isn't as happy as she thought she would be with the new version of Fleetwood Mac.
But it's also possible that McVie, with whom Buckingham released an album in 2017, is just expressing some "wishful thinking" or trying to make the guitarist feel better.
Some fans are certain Buckingham will retake his spot in Fleetwood Mac sooner than later. Again, Buckingham has his doubts.
"I'm not so sure — something's a little different this time," he said, regarding the rift.
And he's correct in one very important way.
Despite Fleetwood Mac's tumultuous history — and Buckingham's fiery history with Nicks — Buckingham was never fired before. He was last out of the group from 1987 - 1997, when he quit, saying his creativity was being stifled.
Fleetwood Mac is currently touring with Mike Campbell and Neil Finn in Buckingham's place.
Photo: Getty Images