Lindsey Buckingham Sues Fleetwood Mac Over Firing
By Andrew Magnotta
October 12, 2018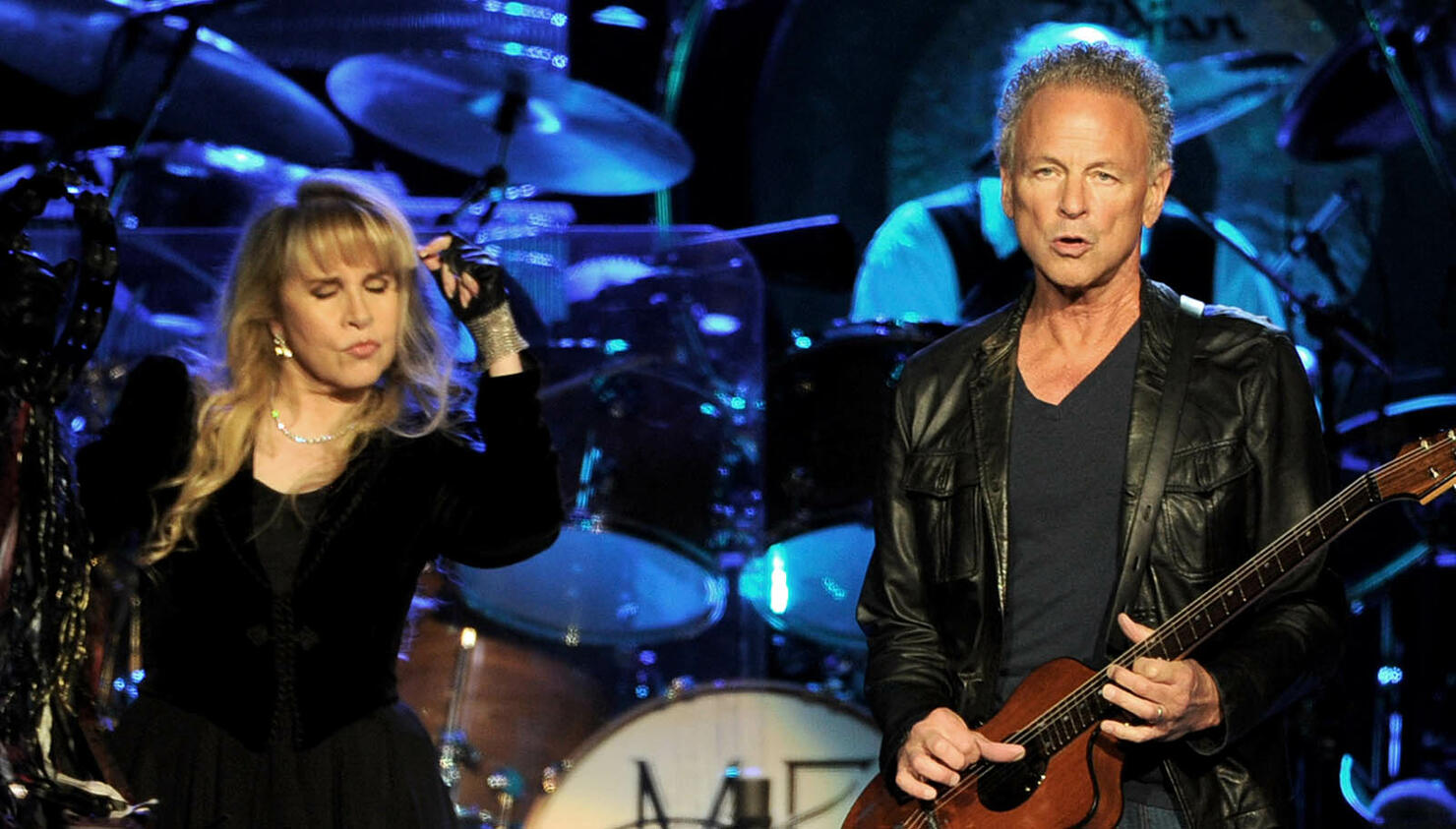 Longtime Fleetwood Mac guitarist Lindsey Buckingham has accused his former band of an array of charges in a recent lawsuit.
Buckingham quietly parted ways with the group this past winter after what the band described at the time as disagreements over their touring schedule.
Now the guitarist is suing for breach of fiduciary duty, breach of oral contract and intentional interference with prospective economic advantage, among other allegations. The lawsuit was filed Tuesday in Los Angeles Superior Court, reports Rolling Stone.
Buckingham says he asked the group to postpose its current tour for three months so he could tour with his solo band (which he is doing now). But he says he was let go without warning.
"This action is necessary to enforce Buckingham's right to share in the economic opportunities he is entitled to as a member of the partnership created to operate the business of Fleetwood Mac.
Upon Buckingham's dismissal, Fleetwood Mac hired Tom Petty and the Heartbreakers guitarist Mike Campbell and Crowded House's Neil Finn.
According to the complaint, Buckingham's former bandmates planned to begin their tour this past August. Buckingham wanted it delayed so he could tour as a solo act in support of his recent best of compilation.
When Fleetwood Mac refused to postpone, Buckingham reluctantly agreed.
He says the band had an agreement with Live Nation that would earn each members something like $12 - $14 million for the 60 shows. But when the guitarist learned the band was only going to play three shows per week, he asked permission to book solo dates for the off nights.
Two days after the band's MusiCares Person of the Year award in January, Buckingham was given his walking papers, he says.
This past March, members of Fleetwood Mac gave a number of interviews in which they were asked about Buckingham's departure. While the band members referred to the dispute over when their world tour would begin, they also made oblique references to personal and professional problems with Buckingham.
"We all wish him well and all the rest of it," said drummer Mick Fleetwood. "In truthful language, we just weren't happy. And I'll leave it at that in terms of the dynamic. And he's going out on the road more or less that same time, I think — not in the same places, I hope!"
Buckingham once referred to his ousting as something that would harm Fleetwood Mac's legacy. In an interview earlier this week, he placed most of the blame at the feet of singer Stevie Nicks.
In a Rolling Stone interview last spring, Nicks downplayed the role her fraught personal relationship with Buckingham played in the dispute.
Photo: Getty Images