Linkin Park Bassist Dave Farrell Thinks Band Will Return
By Andrew Magnotta
December 12, 2018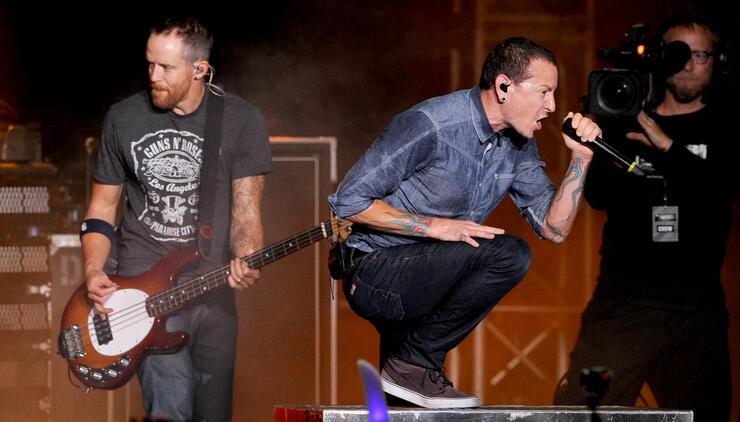 Linkin Park bassist Dave "Phoenix" Farrell does not think his band is finished.
Farrell confirmed in a new interview that he and his band mates have remained close more than a year since the tragic death of front man Chester Bennington.
The bassist indicated that he's in agreement with band mate Mike Shinoda that Linkin Park wants to figure out a way to move forward.
Farrell insisted that it's still too soon to say anything for sure and that the band hasn't made any decisions yet.
But here's what he does know: "The five of us, we still love getting a chance to hang out," he said. "We hand out quite a bit. I think we will do music again. We all want to. We all still enjoy being together and being around each other."
He continued, describing the "huge process" of figuring out if or how Linkin Park could continue post-Bennington.
"And I don't have a timetable for how long that'll take," he added. "I've never been down that road or down that process completely, so it's really hard to put a time or a day."
Farrell added that he and his band mates remain incredibly grateful (and surprised) at all the positive messages they've received. The bassist says his social media is flooded with people wishing him the best and offering help.
"...[I]t's really, really something that is special, and I can't say thank you enough for that."
Photo: Getty Images
Chat About Linkin Park Bassist Dave Farrell Thinks Band Will Return