Offset Crashes Cardi B's Rolling Loud Festival Set To Beg For Forgiveness
By Peyton Blakemore
December 16, 2018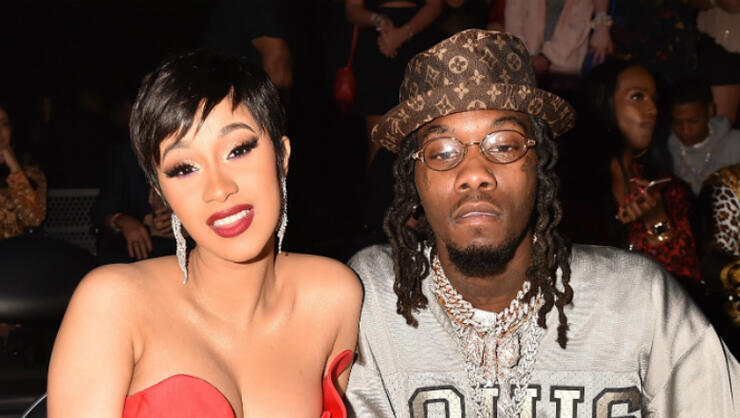 Offset is pulling out all the stops to get Cardi B back.
Just hours after the Migos rapper begged Cardi to give him and their marriage another shot, Offset crashed his wife's 2018 Rolling Loud Festival set in Los Angeles on Saturday (December 15) to plead his case with her face-to-face.
In a recorded video of the surprise, a shocked Cardi is shown standing on stage, in the middle of her set, as three different flower-filled carts are rolled out behind her that spell "Take Me Back Cardi." The DJ is then heard telling the crowd to "make some noise" as a confused Cardi continued to look on. Moments later though it became clear what was happening, and a seemingly upset Cardi put her head down as her ex Offset walked out with roses and began to apologize.
"I just wanted to tell you I'm sorry bruh, in person, in front of the world," he said on the mic while standing next to a clearly uncomfortable Cardi. "I love you, whatever I got to do to show you." The "Money" rapper, who looked more pissed than anything, didn't give the crowd a reaction to Offset's gesture, but rather had him and the flowers set up removed.
Offset's grand gesture came just after he took to Instagram on Friday (December 15), to apologize to Cardi, one week after the "Bodak Yellow" rapper announced she and her husband are calling it quits after 14-months of marriage. "I only got one birthday wish and that's to get my wife back Cardi," Offset began the video. "We're going through a lot of things right now, a lot of things in the media. I want to apologize to you Cardi. I embarrassed you. I made you look crazy." While attempting to hold back tears, the rapper then confessed to his infidelity. "I was doing things I didn't have no business [doing]. I was partaking in activity that I shouldn't have been partaking in, and I apologize," he admitted. "You know what I'm saying? For breaking your heart, for breaking our promise, for breaking God's promise and being a selfish, messed up husband."
"I'm trying to be a better person. I want to get this off my shoulders. I want to get this off my back. I apologize to you Cardi. I love you," he continued before mentioning the couple's five-month-old daughter. "Kulture, I want to spend Christmas with you."
"I want to be able to spend the rest of my life with you," he then said. "I apologize. I am sorry for what I have done to you. I didn't f**k that girl, but I was entertaining her, you know what I'm saying? I apologize, and I love you, and I hope you forgive me. My birthday wish is just to have you back."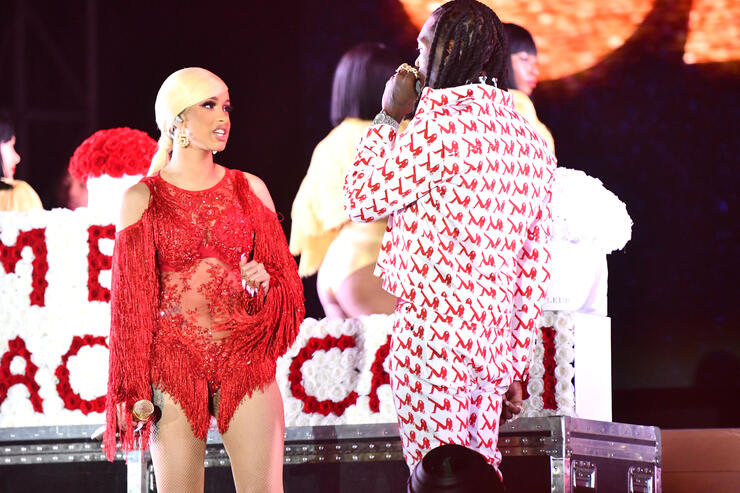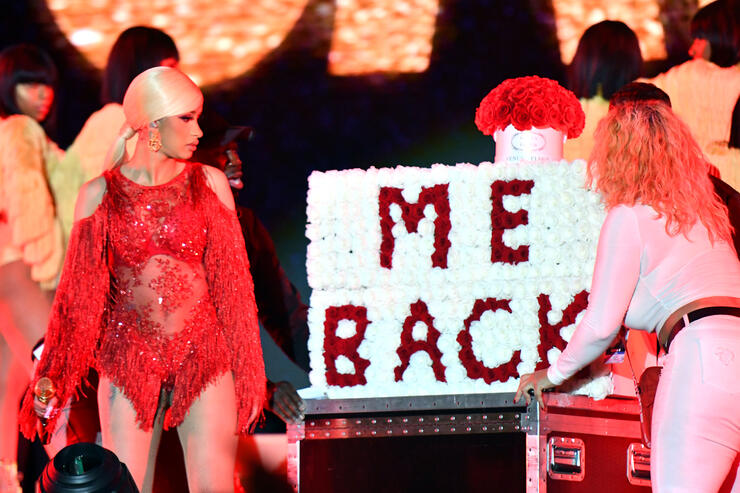 Chat About Offset Crashes Cardi B's Rolling Loud Festival Set To Beg For Forgiveness