Guns N' Roses Guitarist Says New Album Could Arrive "Faster Than You Think"
By Andrew Magnotta
December 17, 2018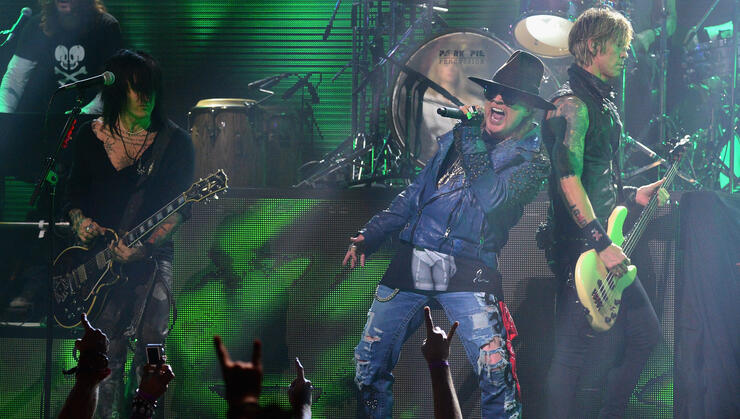 Guns N' Roses guitarist Richard Fortus has suggested that the band is close to completing new material.
Fortus said in a recent radio interview that the band is planning to release its new album "faster than you think." He didn't elaborate, however, on how fast he thinks is faster than we think.
There's been no mixed messages from the GNR camp regarding the partially-reunited band's plans to return to the studio together, but Axl Rose, Slash, Duff McKagan and Dizzy Reed have all cautioned that scheduling studio time might be an obstacle.
Slash and Reed both released new albums over the summer. McKagan announced recently that he has plans to release a new album in 2019.
Slash has tour dates booked through July in support of his latest, so it's unclear when the band will be able to write and record — unless of course the music is already finished and the band members plan to record their parts separately.
Given how long it took for GNR's last album to see the light of day, "faster than you think" could mean anything.
Ultimately, Fortus' declaration may have raised more questions than answers. He wouldn't say how much work had been done on the new music or if the band is planning a full-length album, an EP or a single.
One thing he did confirm was that now that the band's incredible Not in This Lifetime world tour has wrapped, GNR has no imminent plans for more touring.
Photo: Getty Images