Duff McKagan Has New Solo Album Coming in 2019
By Andrew Magnotta
December 5, 2018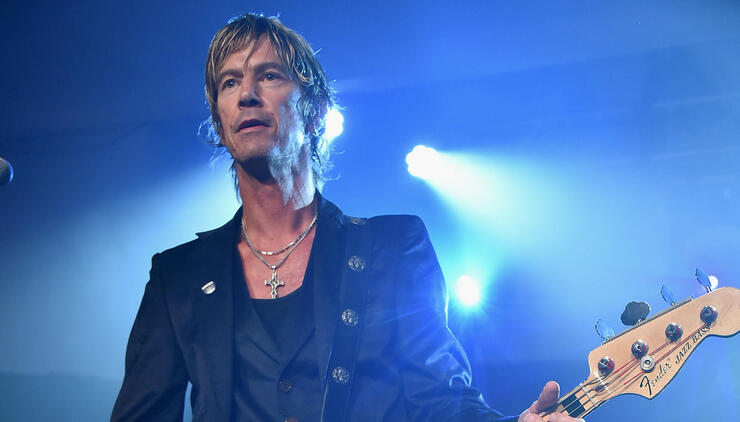 Axl Rose, Slash and Duff McKagan have all suggested that their Guns N' Roses reunion will lead to new music. But carving out time for the band to work through new ideas has been a challenge.
Now, McKagan says he's working on a still-untitled solo record with Shooter Jennings. The new album will be the bassist's fifth solo release and second new music release in as many years — McKagan's band Walking Papers released its second album, WP2, last January.
He says that much of his writing for the new record came from inspiration he got on the road with GNR.
"I wrote a couple articles about historical places I passed through on this last tour and people kept asking if that was going to be the focus of my next book, but an unseen and irrepressible force guided me to write little vignettes of reflective prose...little instant-reactions," he said via a press release.
McKagan suggests that his album will be deeply personal but with eyes on the bigger picture.
"I do this for my daughter..." he continued. "I do this for my love of where I grew up... I do this, because I truly feel it must be done and said right now."
Jennings added that the two collaborated on "a really important record."
"The songs have so much heart and are so musical that I could just hear all the arrangements immediately and I could really feel them," Jennings said.
The pair suggest the album is already finished. There's no word on how much McKagan is planning to tour to support it.
Slash has tour dates booked into July of 2019 support his latest album, 2018's Living the Dream, with Myles Kennedy and the Conspirators. Keyboardist Dizzy Reed released his debut solo album, Rock 'n' Roll Ain't Easy, over the summer.
So while Guns N' Roses apparently hasn't gotten in the way of its band members' side hustles, it's hard to believe the band would record its first new album since Chinese Democracy without taking a few weeks at least to work together on the new material.
Photo: Getty Images