Lil Xan Says He's Sober And Out Of Rehab
By Paris Close
December 17, 2018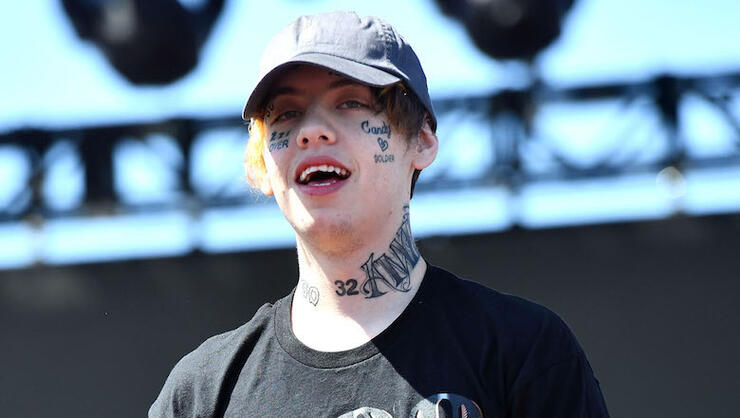 Lil Xan has completed rehab.
The rapper kept the news of his wellbeing short and simple on Sunday (December 16), tweeting, "Out And Sober," along with a prayer-hands and broken-heart emoji.
The announcement arrives less than a month after the "Live or Die" artist's girlfriend Annie broke the word of Xan's entering rehab earlier this month. "This sweet angel of mine officially entered rehab this morning," she captioned a since-privated Instagram post. "I'm so beyond proud of this precious boy for being the strongest person I know and for wanting to live a better life. Please keep him in your prayers. He is doing his best right now to find peace with himself."
The 22-year-old has been transparent about his troubles with substance abuse, particularly of his addiction to opioids, for which the emcee was receiving in-patient treatment. Xan opened up about his bouts with drugs to TMZ last month, admitting the death of his friends Mac Miller and Lil Peep was the wake-up call that drove him to get clean.
Miller died of an accidental overdose of fentanyl and cocaine this September, Peep met a similar fate — OD by fentanyl and alprazolam — in December 2017.
Xan explained to the celebrity outlet his intentions to get sober off prescription drugs such as hydrocodone and other opioids. "I want to do rehab just so I can get over this last hump or stretch so I can finally be just back to Diego," he told TMZ of his commitments to hang up his stage name as a means of starting anew.
This fortunate news comes a week after the "Betrayed" lyricist left rehab to sign papers for a new home, where the star intends to live post-rehab.
Photo: Getty Images
Chat About Lil Xan Says He's Sober And Out Of Rehab