Kardashians Get Dragged For Promoting Weight Loss Shakes
By Dave Basner
January 4, 2019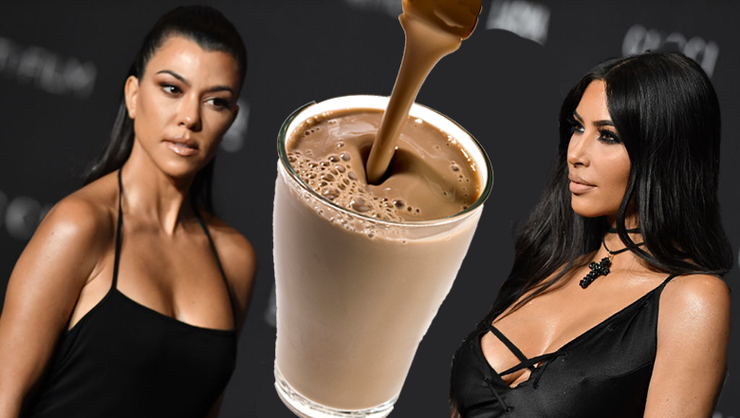 The Kardashians are huge on Instagram. Kim has 124 million followers and Kourtney isn't far behind with 72 million, so when they promote products using IG, they make bank. Kim is rumored to pull in at least $500,000 per ad post while Kourtney also gets six figures, over $250K. However, the sisters might want to be a bit more selective when it comes to what they promote because their latest #ads have got a lot of their fans criticizing them.
This week, both Kim and Kourtney posted pics showing off their amazing bodies as well as some Flat Tummy Co. products. In the posts, they wrote how the meal replacement shakes help their tummies get flat after the holidays.
Kim captioned her photo - a selfie of the reality star in a sports bra and tight pants - "These meal replacement shakes are so good and they're helping me get my tummy back to flat. I'm already feeling amazing and I'm so excited for the next dew weeks. Because they're all about getting women back on track... they've got a 20% off sale going on right now."
Meanwhile, Kourtney's photo is of her in Calvin Klein underwear, with a caption that says how the shakes are "exactly what I needs right now," and "I'm starting to see my tummy toning up nicely."
With so many girls and women looking up to the Kardashians, thousands of fans weighed in on how upset they were with the message Kim and Kourtney are sending.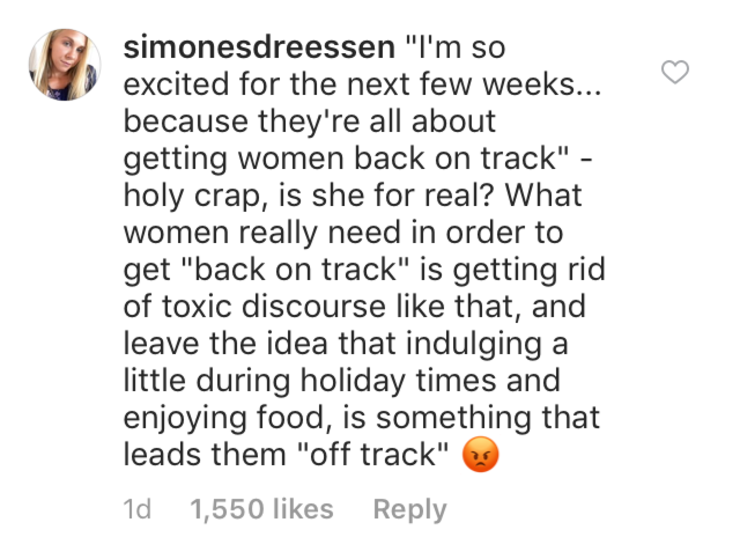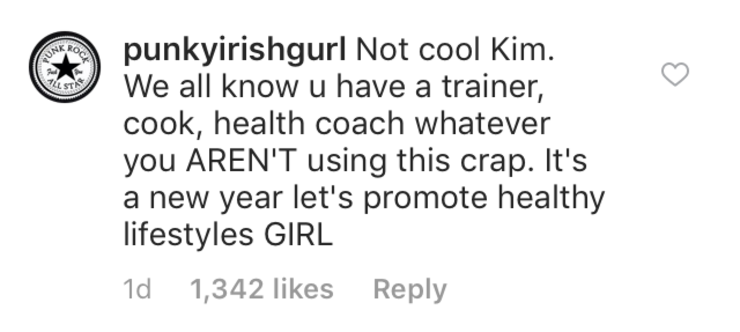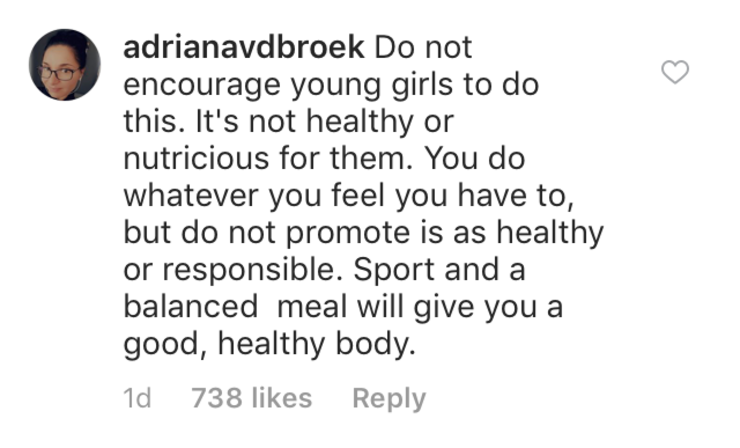 Others didn't hold back, writing things like "SHAME ON YOU! What a damaging post to so many young girls that follow you and look up to you," and "You really have no shame, do you? Or any acknowledgment that young women are impressionable. Shame on you." Many called the Kardashians greedy too.
It's actually not the first time the Kardashians dealt with this either. Last year, Kim wound up deleting a post promoting Flat Tummy's appetite-suppressant lollipops because of the backlash it got.
Photo: Getty Images