Man Caught Cheating Gets Huge, Embarrassing Chest Tattoo To Win Wife Back
By Dave Basner
January 7, 2019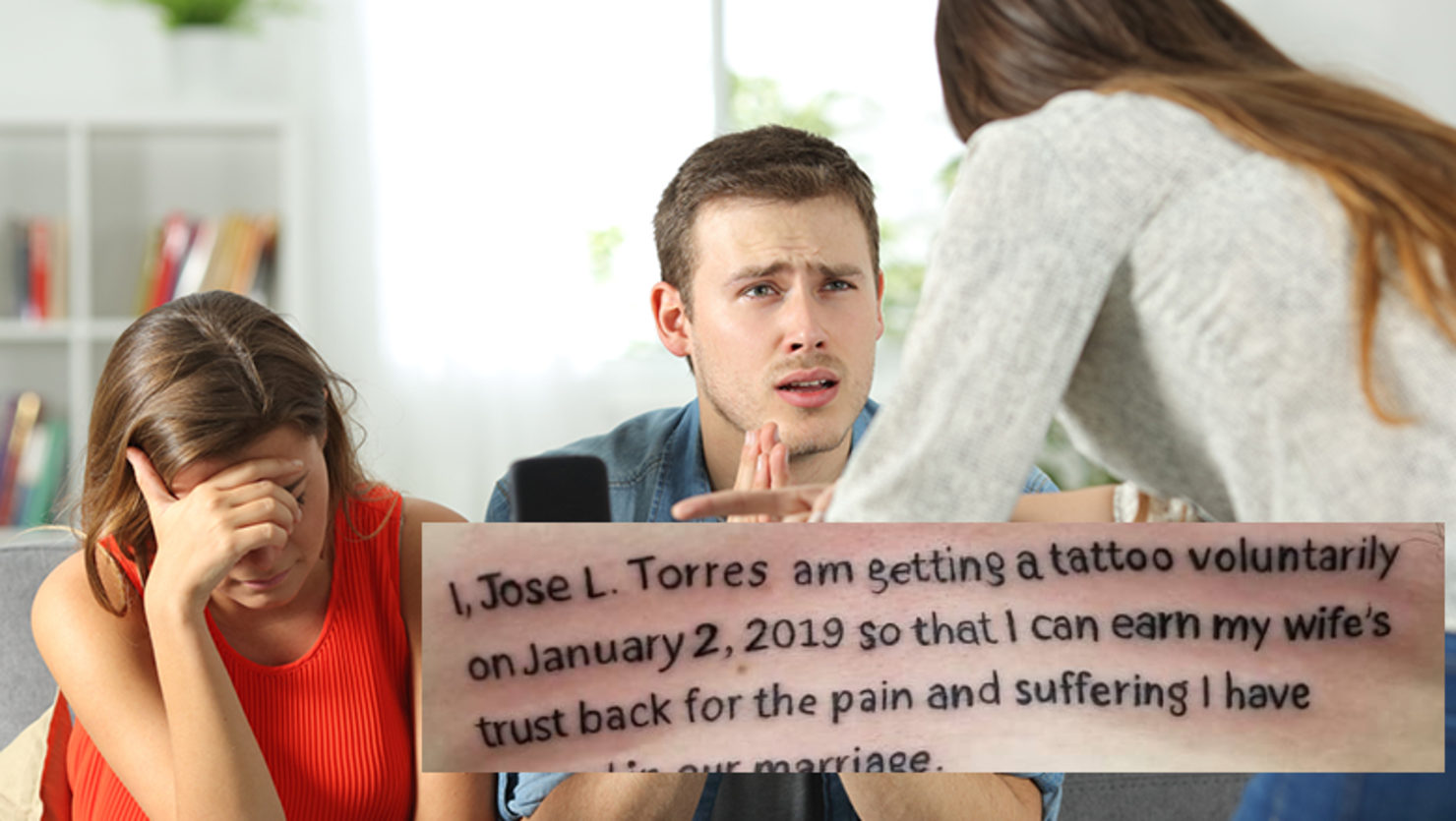 Often times when a man is caught cheating on his wife, he'll try anything to win her back - flowers, jewelry, love letters - whatever it takes to make it up to her. Well one man named Jose Torres went to extremes in his apology to his wife for being unfaithful - he got a huge tattoo on his chest that lists every hurtful thing he did to her during their marriage. The fresh ink was shared with the world in a post on Instagram.
The tat, which runs from his upper chest to just over an older tattoo of his name by his belly button, reads:
"I, Jose L. Torres am getting a tattoo voluntarily on January 2, 2019 so that I can earn my wife's trust back for the pain and suffering I have caused in our marriage. I am a: liar, cheater, manipulator, deciever (sic), whore/prostitute lover, dishonest and disrespectul (sic)."
As if the tattoo wasn't embarrassing enough, it also has spelling mistakes in it - "deceiver" and "disrespectful" are both misspelled.






Sadly for Jose, it seems there is no positive solution to this - if his wife takes him back, she has to be reminded of his indiscretions every time he takes his shirt off, and if she doesn't, he'll have to find someone who is okay looking at that awful ink.
Photo: Getty Images