Kylie Jenner Just Lost Her Instagram Record To An Egg & Her Reaction Is 💯
By Dave Basner
January 14, 2019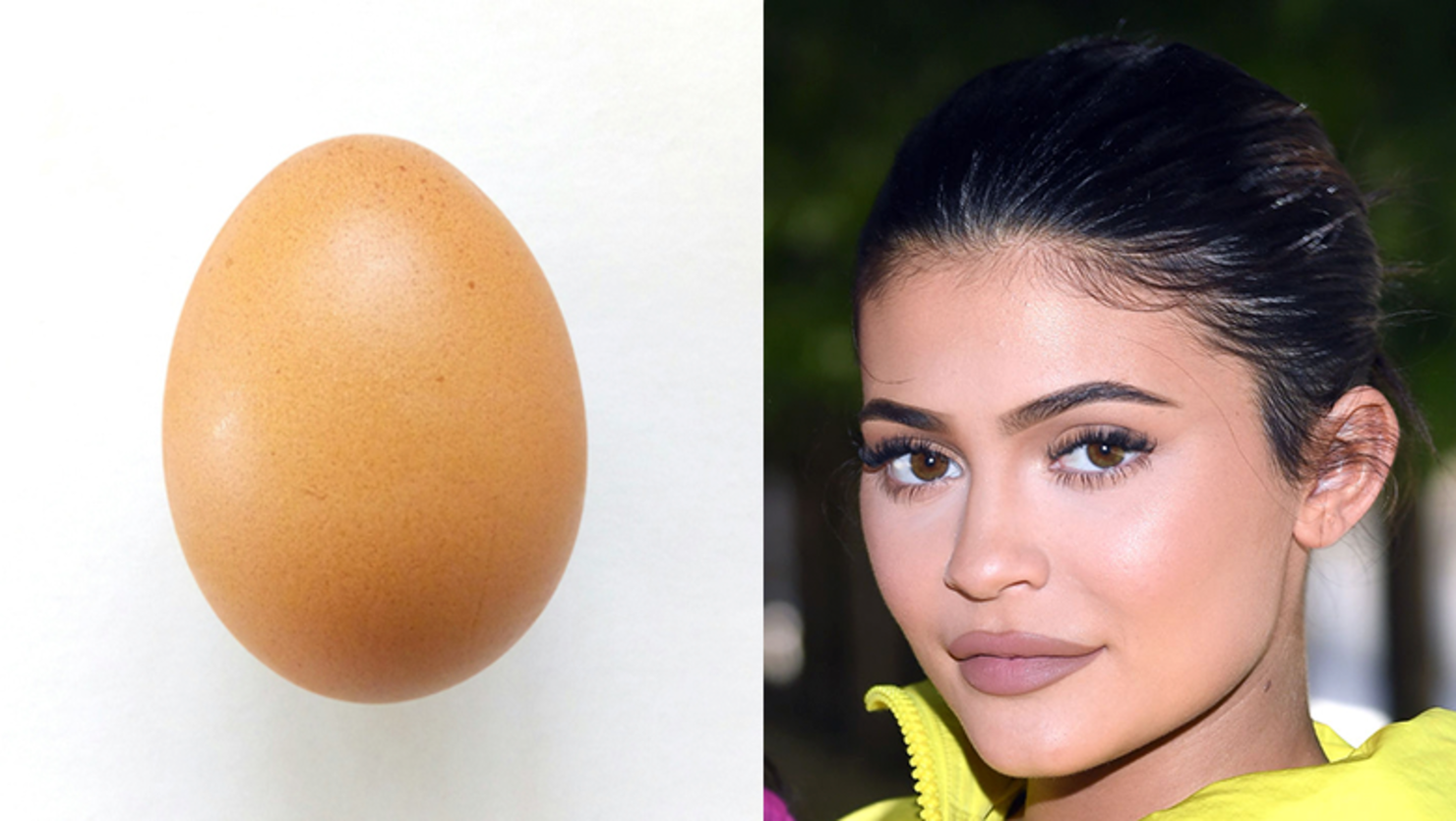 Back in early February of 2018, Kylie Jenner posted to Instagram an adorable photo of her then five-day-old daughter Stormi. The pic quickly earned 18 million likes and became IG's most liked post ever, a record that the reality star held onto until this week, when another picture overtook her for the most liked. You would think it would be of some kind of world famous actor or musician or sports star, but she was actually beaten by a pic of an egg.
The egg photo, which was posted on January 4th by the aptly named World_Record_Egg account, featured a caption that read, "Let's set a world record together and get the most liked post on Instagram. Beating the current world record held by Kylie Jenner (18 million)! We got this 🙌." Well in recent weeks the post went viral and now has nearly 30 million likes.
Kylie wasn't going to just sit there and take the loss without responding. On Sunday, she posted a video of herself cracking a brown egg on the hot California pavement and watching it cook in the sun. She captioned it, "Take that little egg."
The World_Record_Egg account was so ecstatic about their new title that in their IG story they wrote, "This is madness. What a time to be alive. Thank you so much for all of your support and messages. I'm gonna try and get back to as many of you as possible. But for now I need to sleep." They also said that they are "just getting started" and plan to have a line of merchandise out soon.
Meanwhile, all this will likely spark many copycats so expect to see lots of "World_Record" accounts on Instagram in the coming weeks as they attempt to have the same success as the egg.
Photo: Getty Images