Mac Miller's Parents Will Attend Grammys & Accept Award If He Wins
By Hayden Brooks
January 15, 2019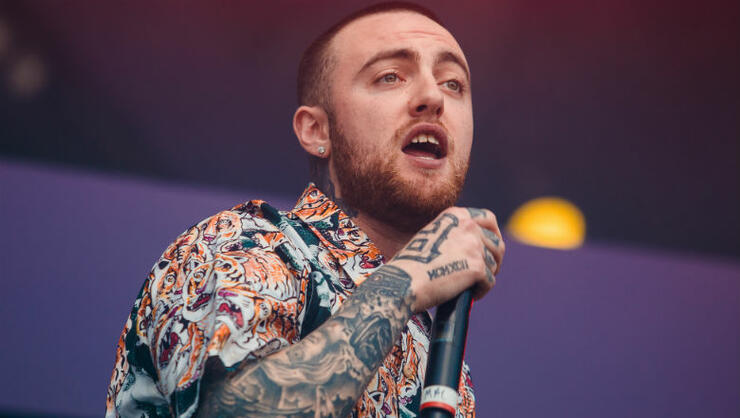 Mac Miller's legacy will be felt at the upcoming Grammy Awards, as per a new TMZ report that revealed his parents will be at the ceremony to accept the Best Rap Album if he wins.
On Tuesday (January 15), the celebrity gossip outlet reported that his mother and father will be at the Los Angeles-based award show on February 10 and watch as their son's LP, Swimming, competes in the Best Rap Album category against Cardi B (Invasion of Privacy), Travis Scott (Astroworld), Nipsey Hussle (Victory Lap) and Pusha T (Daytona). While the nomination is a posthumous one, it also serves as his first-ever nod from the Academy. It's another step in the right direction for preserving his legacy after his mother's initiative to push The Mac Miller Circles Fund, which is approaching $1 million in donations to help kids in his hometown of Pittsburgh.
Word of Mac Miller's untimely death filled the blogosphere on last September after TMZ reported that the rapper passed away from an overdose. Stars like Chance, Shawn Mendes, and Diplo took to social media after the news broke to remember the late MC, who was only 26-years-old. Law enforcement sources told TMZ that Mac was found around noon at his San Fernando Valley home and pronounced dead at the scene. Authorities were reportedly alerted by a male friend who called 911 from the star's residence.
Miller's death comes after a long struggle with substance abuse, which was reportedly the reason for his breakup with Ariana Grande. He died from an accidental overdose, with the toxicology report revealing that it was a result of "mixed drug toxicity" from fentanyl and cocaine.