Florida Georgia Line Wants To Collab With More Pop Stars Like Bruno Mars
By Hayden Brooks
January 28, 2019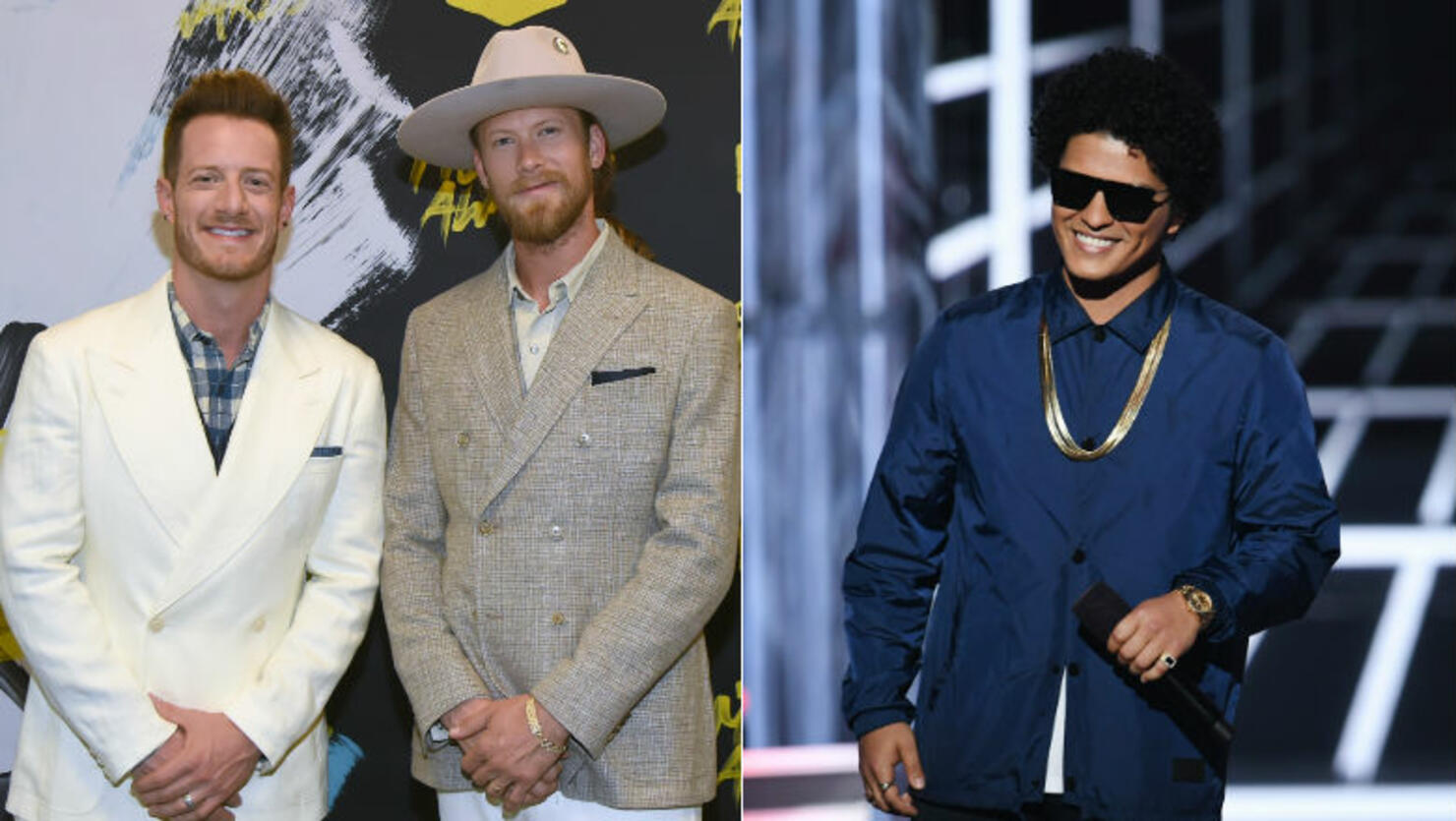 Florida Georgia Line is all too happy with crossing over into the pop realm once again after the explosive success of "Meant to Be," their Grammy-nominated collaboration with Bebe Rexha . 
"We've said this a lot lately, but Bruno Mars would be somebody that'd be amazing to spend a couple of days with in the studio and try to create something from nothing," Brian Kelley recently said of their dream collaborator in a Big Machine Label Group podcast . "But I think Rihanna would be cool. That'd be interesting. Be cool to hear our voices together."
Elsewhere in the podcast, Tyler Hubbard admitted that the duo's appearances at award shows often lead to their initial ideas to collaborate with their industry peers. "I think every time we go to an awards show, especially out of the country genre, BK and I are always, 'That'd be cool to do a song with them or that'd be awesome to do a song with them,'" he explained. "You know, there's so many talented artists out there. It's pretty unreal." FGL's new album, Can't Say I Ain't Country , is set to drop on February 15 and includes collaborations with Jason Derulo , HARDY and Jason Aldean .
Florida Georgia Line is up for two iHeartRadio Music Awards this year, including Best Collaboration and Country Song of the Year. Find out who will be taking home awards this year by tuning into FOX on March 14th where the show will be broadcast live from the Microsoft Theater in Los Angeles from 8 - 10 PM ET/PT.