Rivers Cuomo Teams Up With Snakehips and Kyle For "Gucci Rock N Rolla"
By Katrina Nattress
February 1, 2019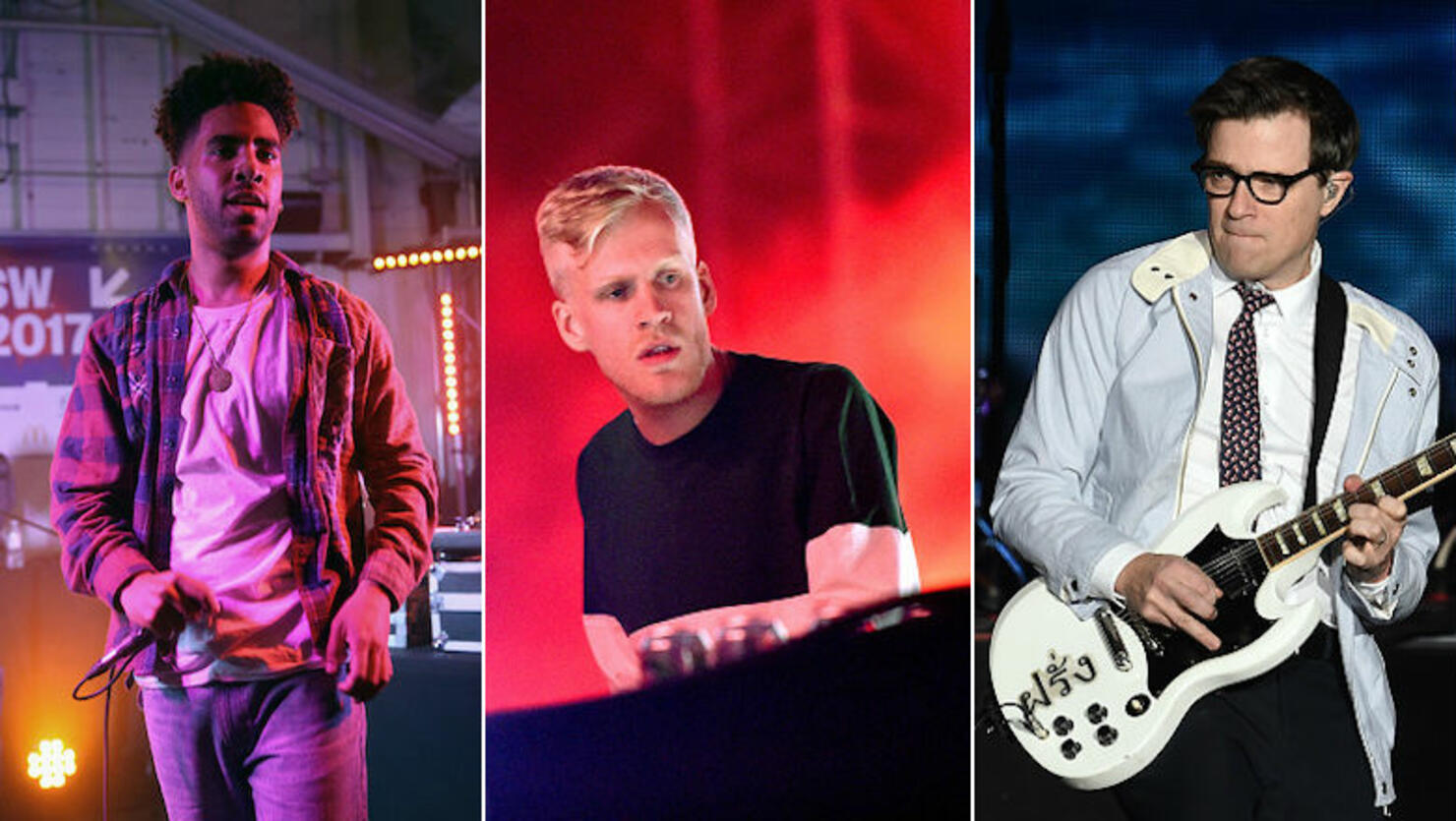 Does Rivers Cuomo ever take any time off? Not only has the Weezer frontman been hard at work on his band's upcoming Black Album and surprise covers album The Teal Album, but he's also been releasing solo songs and collaborations. His latest side project dropped on Friday (February 1), when the singer lended his vocals to Snakehips new single "Gucci Rock N Rolla." The upbeat anthem also features rapper KYLE.
After giving love to f**k ups and 7th grade drop outs, Cuomo sings "Feelin' like a baller/ Gucci Rock N Rolla/ Never gettin' older/ I'm a Gucci Rock N Rolla" in the infectious chorus before handing the mic off to KYLE.
The electronic duo spoke about the collaboration in a statement, calling themselves "huge Weezer fans."
"It was just crazy that someone we respect so much was really into our vibe," they said of Cuomo.
Watch the "Gucci Rock N Rolla" video below.
Weezer's cover of "Africa" is up for an iHeartRadio Music Award this year for "Best Alternative Song of the Year." Find out who will be taking home an award this year by tuning into FOX on March 14th where the show will be broadcast live from the Microsoft Theater in Los Angeles from 8-10pm ET/PT.
Photo: Getty Images