Keith Urban To Headline 2019 NHL Stadium Series
By Lauryn Snapp
February 7, 2019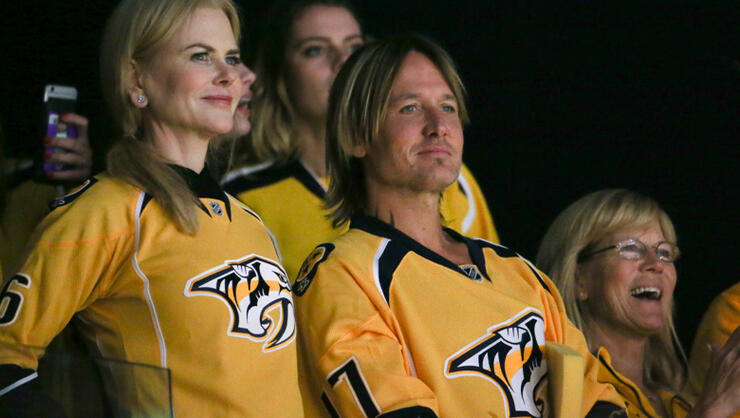 Keith Urban is set to perform at the NHL's Stadium Series outdoor game in Philadelphia between the Penguins and the Flyers on Feb. 23rd.
The NHL league announced that the country star would perform during the first intermission, and the segment would be televised by NBC and on SN1, SN360 AND TVAS2 in Canada.
The CMA Entertainer of the Year has joined the ranks as the latest high-profile music act to play a league event following Weezer at the Winter Classic and Bebe Rexha at All-Star Weekend.
NHL chief content officer Steve Mayer has a laser focused mission to grow fan experience and shares, "We're thrilled that these artists are now considering our events to be of the highest level and incredible exposure for them. For us as the NHL, we're just looking for the biggest artists we can find, and we think that Keith Urban transcends all of that."
Keith and Nicole Kidman have no connection to the Penguins or the Flyers, however they are notable Nashville Predators fans. Keith sang the national anthem during the 2017 playoff run and the NHL showed their appreciation by taking the Stanley Cup to Urban's studio.
RELATED: Keith Urban and Nicole Kidman Cuddle Up At Australian Open.
Photo Credit: Getty Images.
Chat About Keith Urban To Headline 2019 NHL Stadium Series