Ariana Grande's 'Break Up With Your Girlfriend, I'm Bored' Video Is Wild!
By Paris Close
February 8, 2019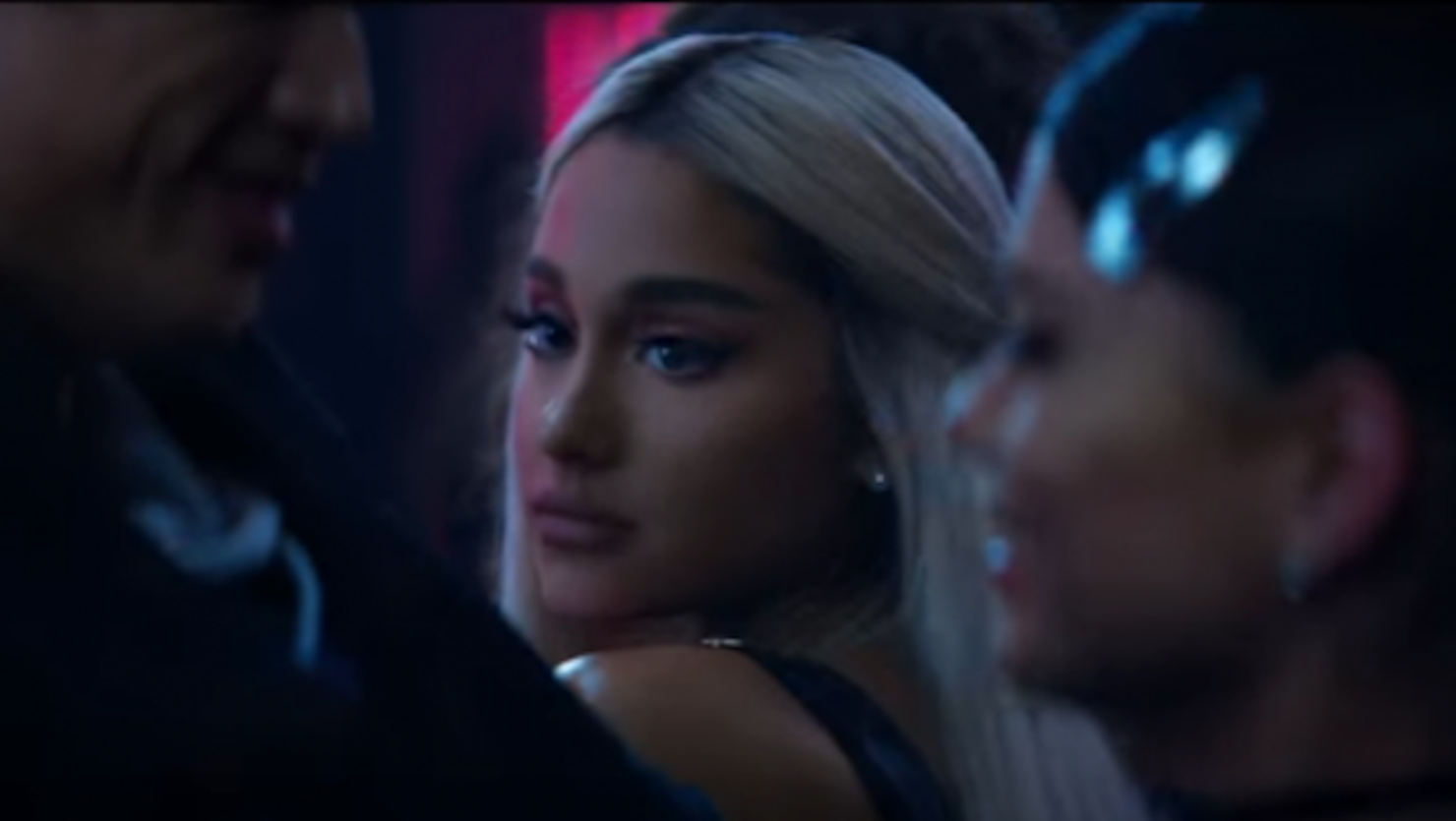 Ariana Grande 's latest music video is a head-spinner.
Last night not only saw the midnight release of Grande's long-awaited fifth studio album, Thank U, Next , but the surprise arrival of the pop star's sexy music video for her third single "Break Up with Your Girlfriend, I'm Bored."
Despite the song's suggestive title appearing to be an invitation for one Ari's former exes — *cough* Big Sean *cough* — to call things off with their sweetheart in lieu of a one-night stand, the visual for the erotic track is anything but what you'd expect.
In the vid, Ari finds herself in a hot love triangle with the ever-so-handsome Riverdale hunk Charles Melton and his love interest, model Ariel Yasmine , who bears a certain likeness to Grande herself. "Break up with your girlfriend/ Yeah, yeah, 'cause I'm bored/ You could hit it in the mornin'/ Yeah, yeah, like it's yours," the 25-year-old pleas in the infectious chorus, exclaiming, "I know it ain't right/ But I don't care/ Break up with your girlfriend/ Yeah, yeah, 'cause I'm bored."
While it appears from the beginning the musician most definitely has Melton on her mind, you'll find everything leads to an unexpected turning point by video's end.
Watch the music video below.
Ariana Grande is also nominated at the 2019 iHeartRadio Music Awards for Best Female Artist, Best Fan Army, Best Cover Song, Best Lyrics and Music Video, Cutest Musician's Pet, and Song That Left Us Shook. Fans can vote via Twitter using the appropriate category and nominee hashtags, or by visiting iHeartRadio.com/awards through March 7 (March 13 for the appropriate category).
Photo: YouTube/Ariana Grande