Ariana Grande Reacts To Cardi B's Grammy Win Over Mac Miller
By Paris Close
February 11, 2019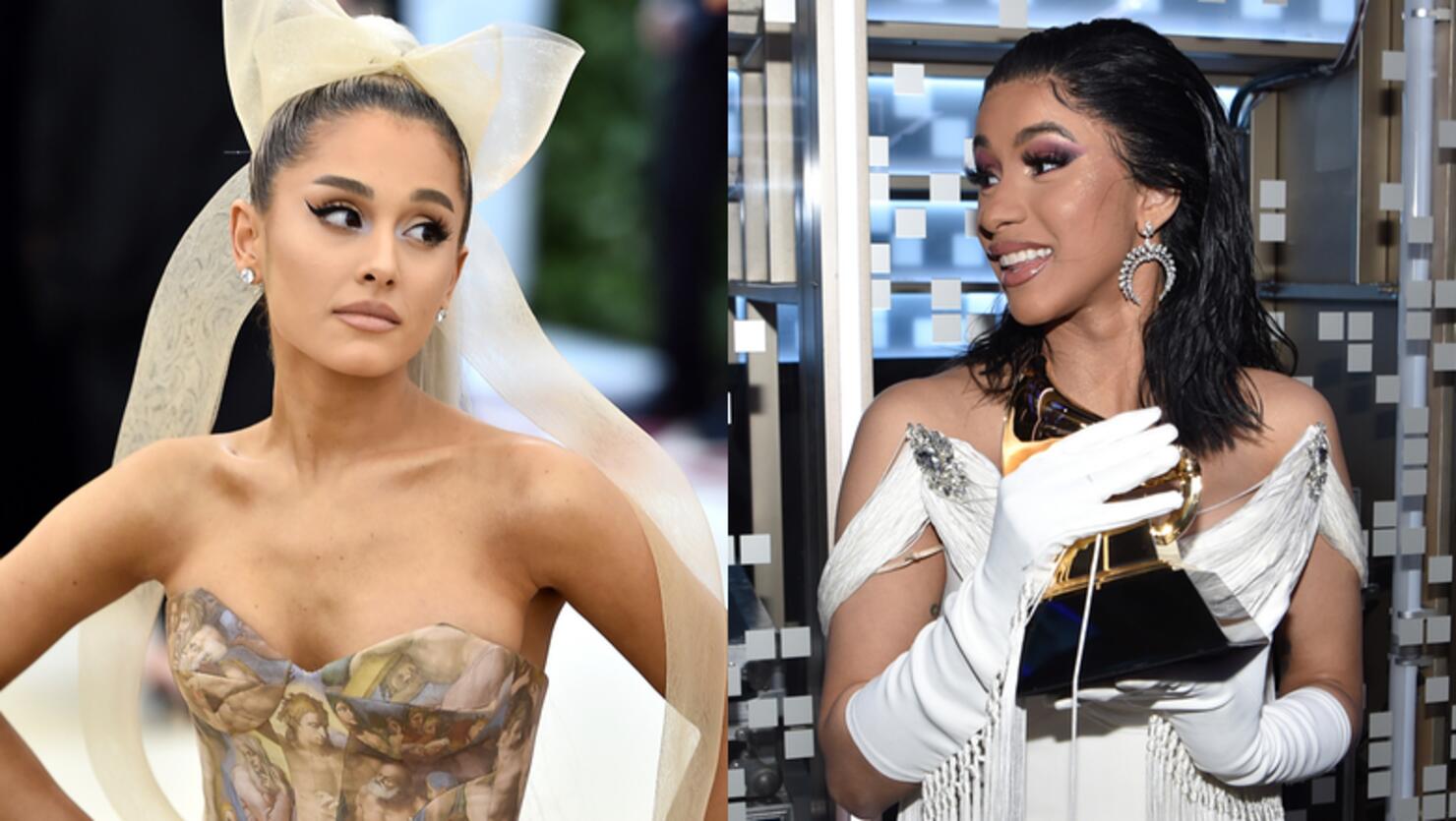 Ariana Grande experienced a moment of shock on Twitter when her late ex-boyfriend Mac Miller lost the Best Rap Album honor to Cardi B during the 2019 Grammy Awards .
The pop star, albeit absent from the actual music celebration this Sunday night (February 10), made her frustrations heard online when she shared a string of somewhat ranty messages (which she later deleted) after Cardi nabbed the Grammy for her debut album Invasion of Privacy , ruining what could have been a posthumous victory for the departed rapper.
Miller died at 26 of an accidental drug overdose in September 2018. Months following his unfortunate death, it was announced that his final album, Swimming , had been up for the coveted trophy.
However, Cardi's win seemed to trigger something in Grande, who let out a series of upsetting tweets , including "literal bulls--t," "bulls--t," "f--k." and "trash."
Even without context, it appeared the songbird was sending shots at the Bronx lyricist.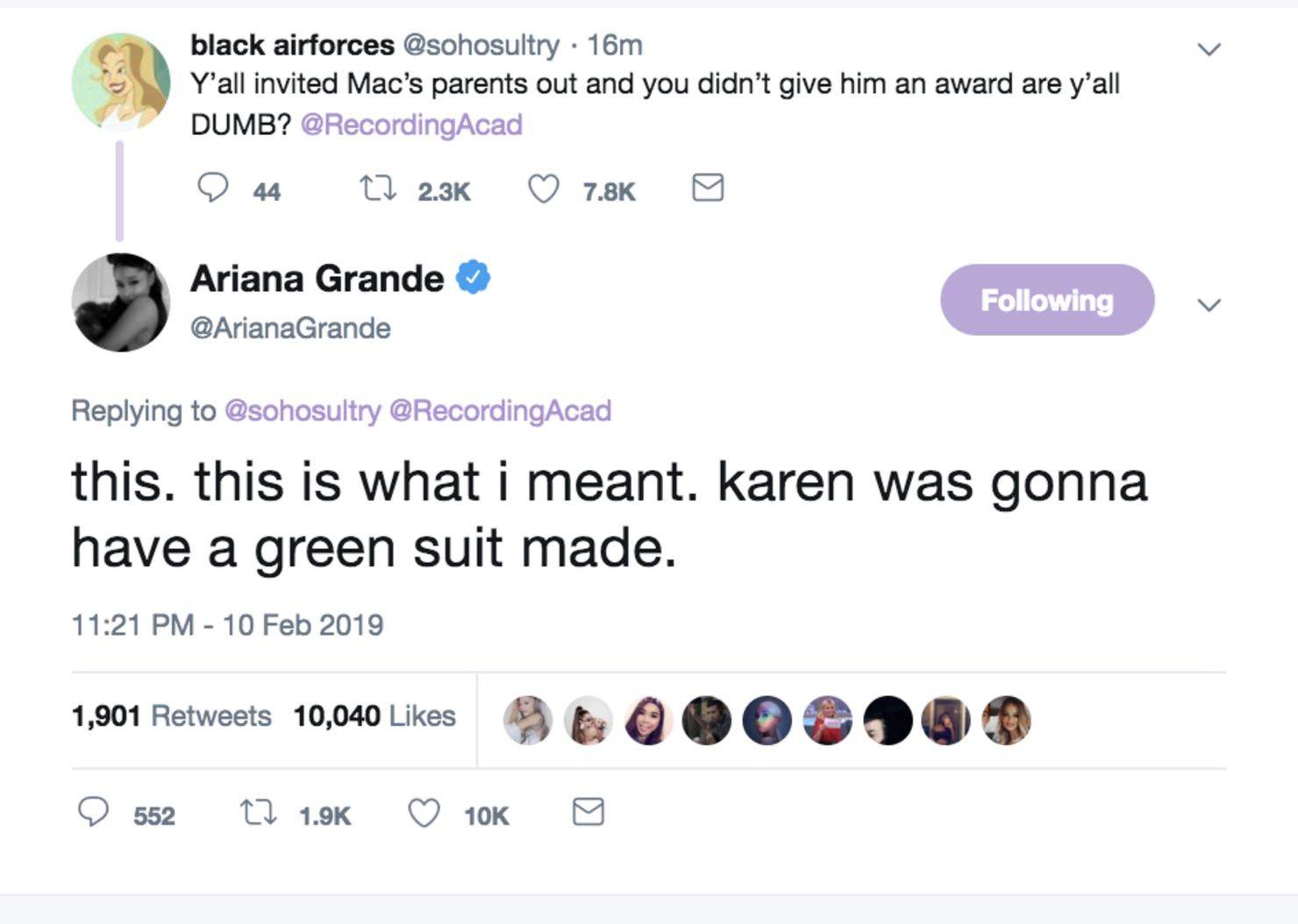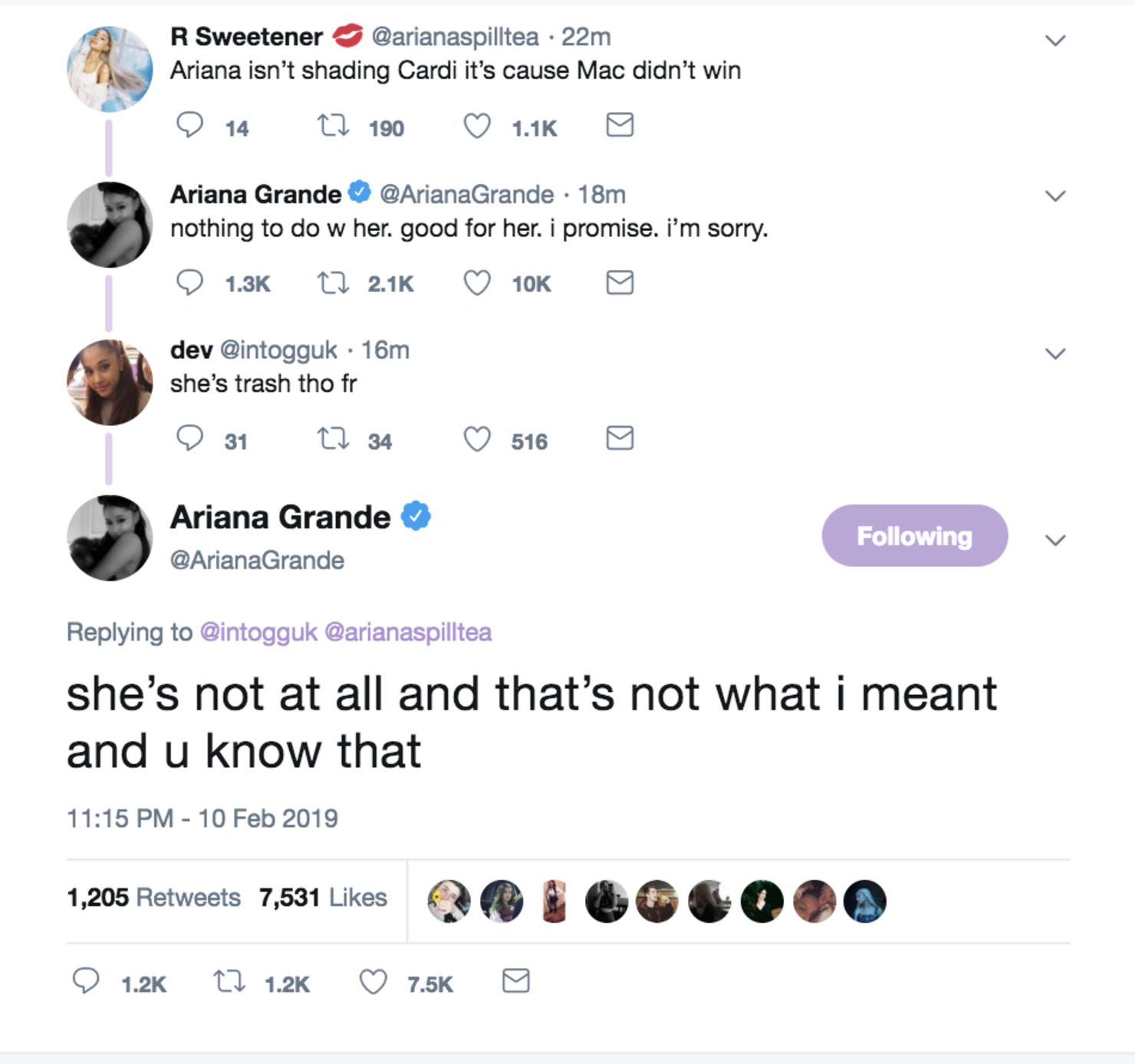 Obviously, Miller's fanbase were equally disappointed over the news.
"Y'all invited Mac's parents out and you didn't give him an award are y'all DUMB?" one Twitter user wrote, to which Grande responded, "This. this is what I meant. karen was gonna have a green suit made."
Although Arianators could sense the sincerity and hurt in Grande's messages, others took it as a shot at Bardi's achievement. Thus, the whispers began, prompting the "Sweetener" star to address her remarks before any rumors grew legs.
"Ariana isn't shading Cardi it's cause Mad didn't win," one follower tweeted in defense of Ari's apparently emotional reaction. "Nothing to do w [Cardi]. good for her. i promise. i'm sorry," the vocalist replied.
She even went as far as to shut one of her followers down for calling the "Money" musician "trash," hitting back, "She's not at all and that's not what i meant and u know that."
Showing good sportsmanship and admiration to the memory of her competitor, Cardi posted an Instagram video paying respect to Miller and his family, with whom she she's proud to share her Grammy win.