Keith Urban Says He Will Retire After Mick Jagger
By Lauryn Snapp
February 25, 2019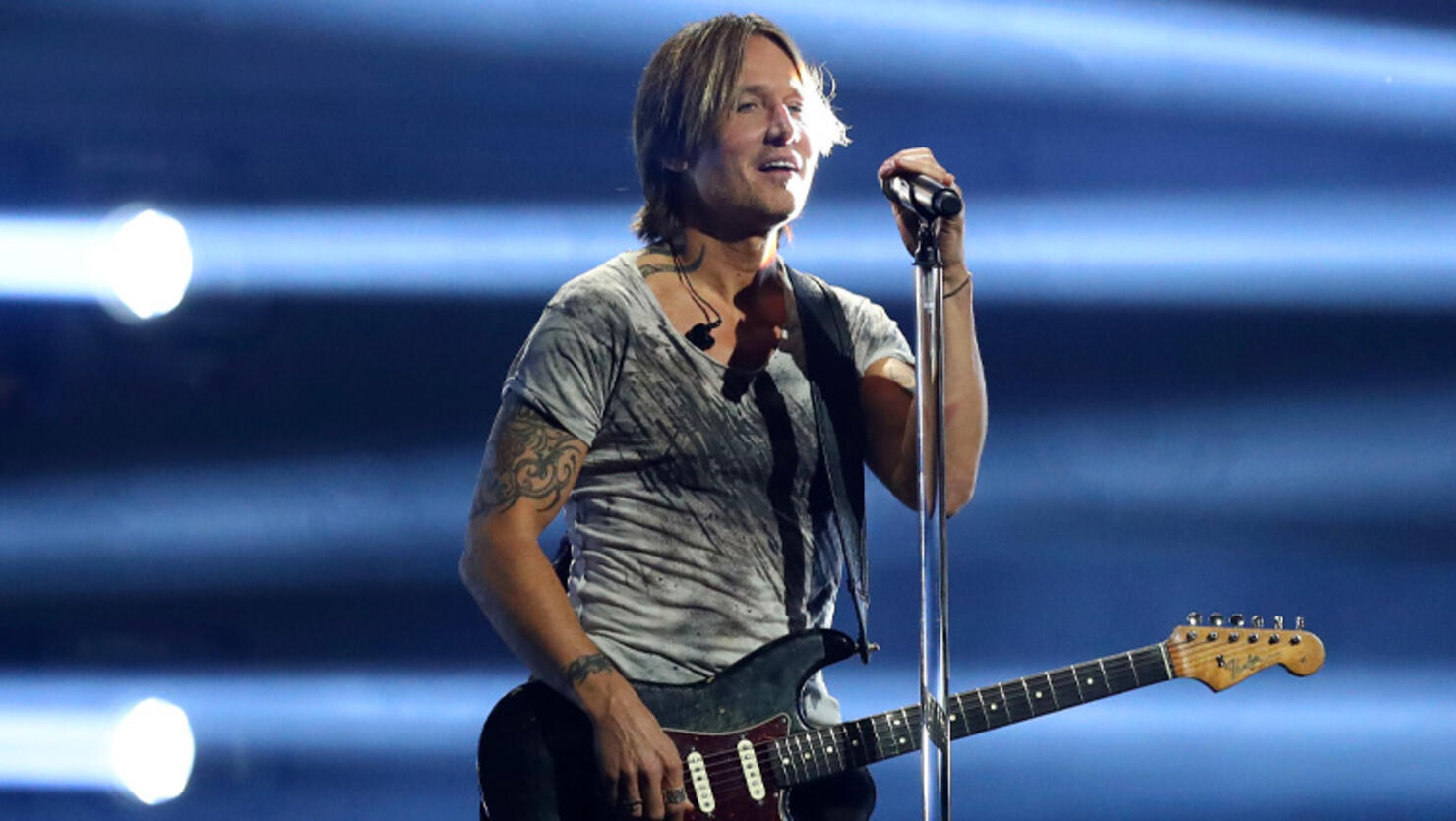 Keith Urban has been shaking things up in country music since his arrival in 1992. Over the years, we have witnessed the reigning 'CMA Entertainer of the Year' rock countless stages, win multiple awards, and we have even jammed out on our air-guitars to some of our favorite country tunes.
During an interview, Cody Alan had the opportunity to ask the "Never Comin Down" singer about his long-term retirement plans."Do you ever see a time, Keith, where you might say, "You know it's time for me to retire. I'll just stay home now."?"
"I will after Mick Jagger does," laughed Keith. "Right. Which is never gonna happen." Cody replied. "NEVER GONNA HAPPEN," hedged Keith. "I always think of retiring being about a factory job or a desk job or something that's not your passion necessarily. I play music because that's what I do," replied Keith earnestly. "I love making music, and if I weren't doing it in the gigs that I'm doing it, I would be doing it in little clubs somewhere, or I'd be doing it at someone's barbecue, or the weekends somewhere, its just what I do. So I would never retire."
Cody shared "I feel the same way about Bob Kingsley. If Bob Kingsley ever hangs up the headphones, then I'll know its ok, but until then, I'm going to keep doing this."
"Yeah! Plus, Jagger is what, 75? I think we have some tours ahead of us."
Related: Keith Urban's Award Show 'Must Have' List.
Recently Keith performed at the 2019 NHL Stadium Series at Lincoln Financial Field. The high energy show took place between the first and second periods of the Philadelphia Flyers v. Pittsburgh Penguins outdoor stadium game, which was broadcast on NBC. Missed the performance? We will post the video below.
Set your calendars to tune into the ACM Awards where Keith will be joining Jason Aldean, Luke Bryan, Kenny Chesney, and Chris Stapleton on April 7th for the 54th ACM Awards where they will strive for the reigning title of ACM 'Entertainer of the Year'.
RELATED: Reba McEntire To Host ACM Awards.
Photo Credit: Getty Images.