Cardi B & Bruno Mars Are All Over Each Other In Their 'Please Me' Video
By Peyton Blakemore
March 1, 2019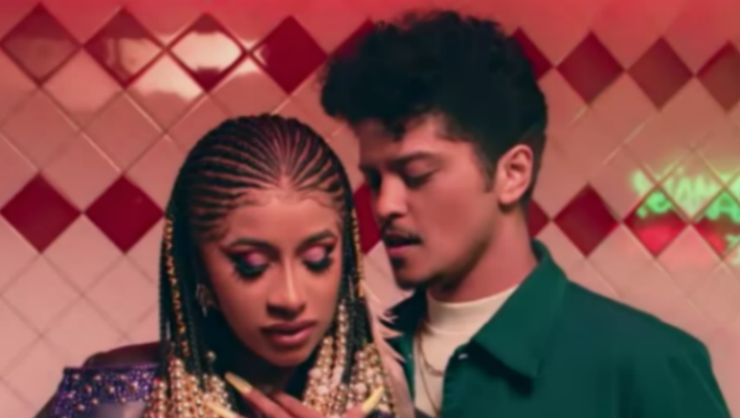 Cardi B & Bruno Mars' chemistry is off the charts in their new music video "Please Me."
The two-time collaborators dropped the video for their latest single on Friday (March 1), and let's just say, things definitely got steamy between the duo throughout the nearly four-minute clip.
The music video, which takes place at a taco joint "somewhere in Los Angeles," begins with Cardi and Bruno hanging out with their respective crews. However, once Cardi and Bruno lock eyes, time literally stops as they start to get closer and closer to one another. Ultimately, after a few minutes of "teasing" each other, they give into their flirtation and start dancing together. That's when they start grinding on each other, and Cardi gives Bruno a little chair dance.
The two then leave the restaurant with their friends and head to the next spot, which appears to be a back alley. Cue the hottest scene of the video — Bruno lays Cardi down on the hood of a car and begins to caress her body.
See the rest of their steamy moments in the full music video below!
Chat About Cardi B & Bruno Mars Are All Over Each Other In Their 'Please Me' Video