Giant Champagne Glass Pyramid Crashes, Ruins Fancy Event
By Dave Basner
March 8, 2019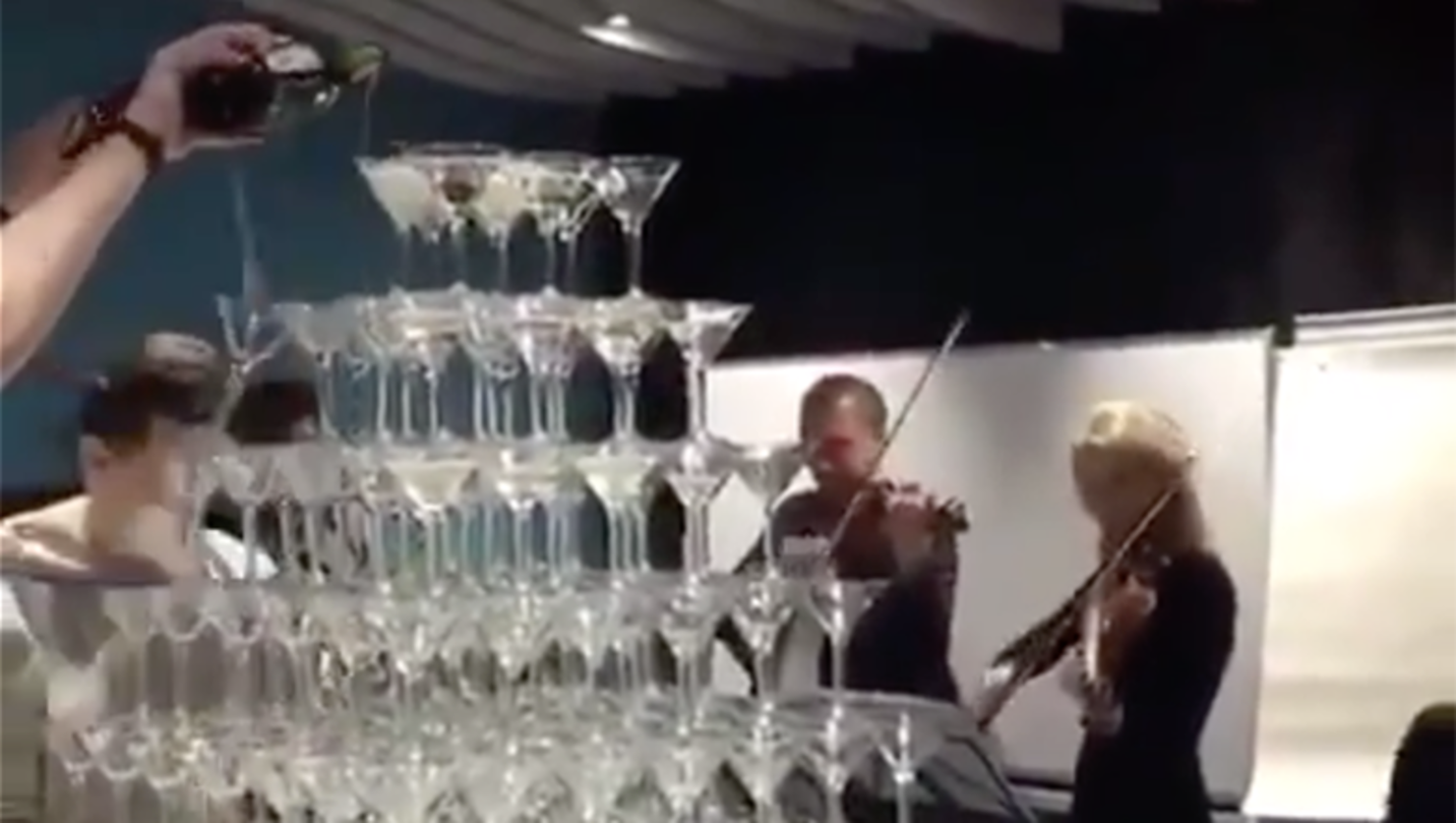 Fancy parties have a very specific feel to them where everyone in attendance gets the urge to hold their chin up and drink with a pinky out, but with such a classy aura to them, the smallest thing can ruin an upscale event. That's what happened during a recent party in Russia, only the thing that disrupted it wasn't little at all. It was, however, all caught on camera and tweeted out for the world to see.
The clip starts with musicians playing peaceful classical music on stringed instruments. The video continues to set the scene, showing a massive pyramid of champagne glasses nearby. Two catering workers begin to fill the flutes with some bubbly, starting at the top, but then things go horribly awry. As one of the bottles is emptied, it grazes against a glass, causing a domino effect that sees just about every glass fall.
The accompanying crash brings the fancy event to a halt as the musicians back away and protect their instruments from champagne splashes. The man who caused the chain reaction can only stand with his arms raised in the air, a bottle in each hand. Meanwhile, the guests did the only thing they could think to do - cheer and applaud.
It definitely turned the shindig into a party no one will forget!