Woman Epically Calls Out And Dumps Cheating Boyfriend At Her Birthday Party
By Dave Basner
December 20, 2018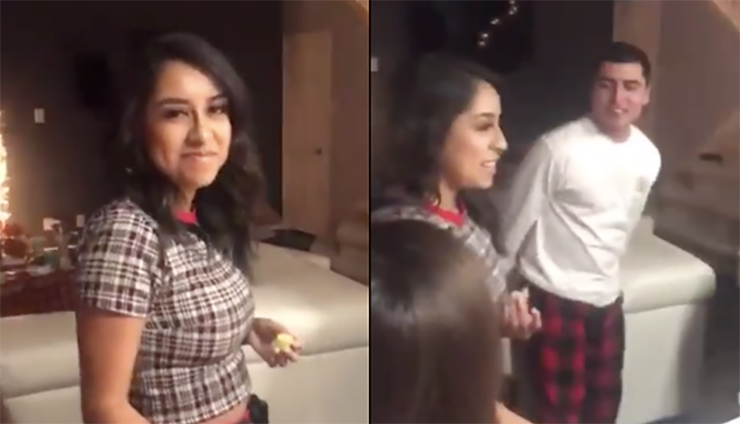 A woman in Texas won't soon forget her 22nd birthday party, and neither will her ex-boyfriend. Tiana Perea used the event to call out her man for cheating and then dump him in front of all of her friends. Then, she shared footage of the epic breakup on Twitter, where millions of people have now seen it and enjoyed it.
In the clip, Tiana thanks all of her buddies for coming to the festivities, then she turns to her boyfriend, Santos, and thanks him as well, but it's for making her realize that she deserves "so much better." Santos seems confused but Tiana is quick to explain that "every single person here knows that you were trying to talk to some girl... about being friends with benefits." She even has receipts - friends took screenshots of his conversations. Tiana says, "You literally sent her the same picture you sent me today. So in case you didn't figure it out, we're over and you can get the f**k out."
Warning: This video contains harsh language
To put the cherry on top, Tiana's brother comes down with a bag of Santos' things just as Tiana orders her ex out. Santos leaves and everyone cheers with one friend saying, "Damn! That's cold!"
Tiana has since made it known that she is now single and ready to mingle.
Looks like Santos is going to be spending Christmas alone.
Chat About Woman Epically Calls Out And Dumps Cheating Boyfriend At Her Birthday Party