Stevie Nicks Hopes Fleetwood Mac's Legacy Inspires Women In Music
By Andrew Magnotta @AndrewMagnotta
March 8, 2019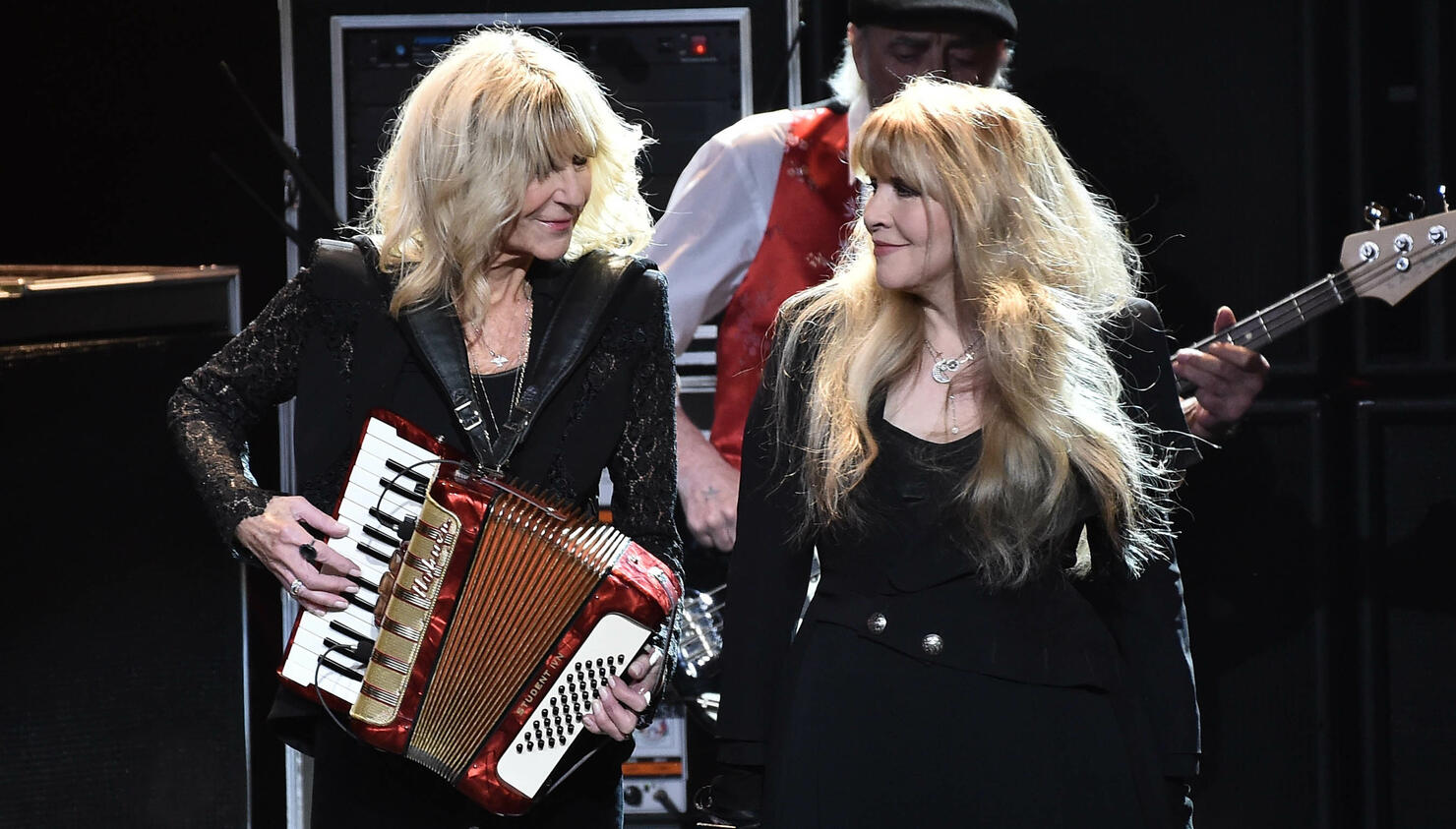 Stevie Nicks was one of the first female rock stars and is about to be the first woman to be inducted twice into the Rock and Roll Hall of Fame.
The Queen of Rock and Roll has said in the past that she hopes she won't be the only female two-time Rock Hall inductee for long. But she notes that she hasn't been on a one-woman island for her entire career; she's had female inspirations and allies the whole time.
Nicks notes in a new interview with Rolling Stone that her career is also unique because when she joined Fleetwood Mac in 1975, she was joining a band with another female rock star, Christine McVie. A lot of people questioned at the time whether two women would get along in the same band. But despite all the infamous internal turmoil in Fleetwood Mac, Nicks and McVie have always supported each other.
"I didn't face a lot of the things that a lot of women have faced. I was very lucky," Nicks said. "Christine and I made a pact the day I joined Fleetwood Mac. She and I said, 'We will never be treated like second-class citizens. We will never be not allowed to hang out in a room full of intelligent, crazy rock and roll stars, because we're just as crazy and just as intelligent as they are.'
"We made that promise to each other that we would do everything we could do for women, that we would fight for everything that we wanted and get it. That our songs and our music would be equally as good as all the men surrounding us. And it was."
Nicks said she always had great female role models, too. There were the R&B idols that inspired her to start singing in grade school, the songwriters like Carol King who inspired her to start writing and the other female rockers like Janis Joplin and Grace Slick who showed her the way in the San Francisco scene in the '60s and '70s.
Nicks' appeal is as timeless as her voice. She says hearing younger artists coming up today who idolize her makes her "feel like I have a lot of daughters."
And she jokes that at least one of the sisters from Haim has to go solo and follow her into the Rock and Roll Hall of Fame two-timers club one day.
Photo: Getty Images