Steven Wilson Says 'Boy Band Led Zeppelin' Greta Van Fleet Won't Last
By Andrew Magnotta @AndrewMagnotta
March 11, 2019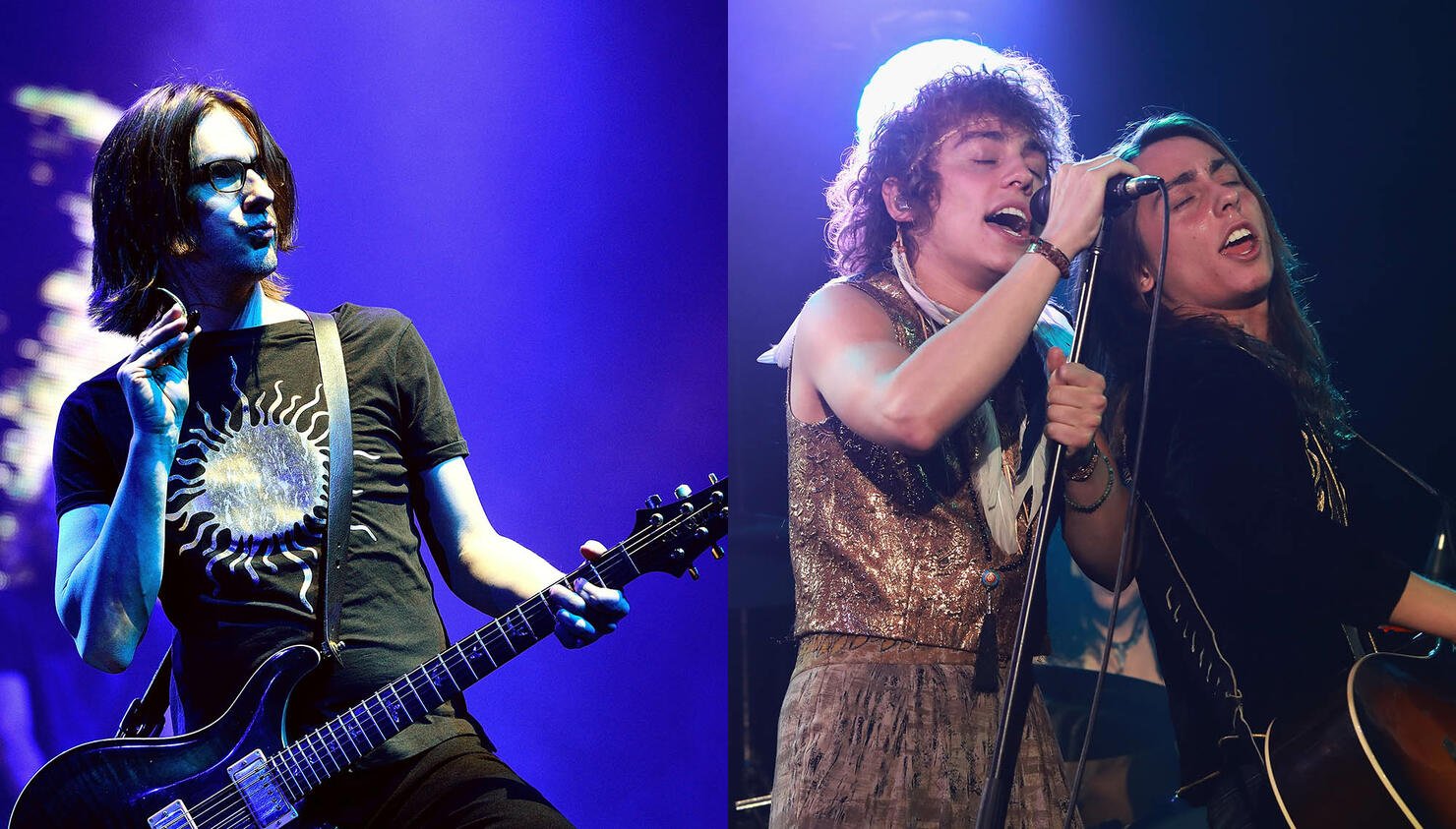 We may never agree on Greta Van Fleet — whether or not they're copycats, whether or not that matters or if it's all just a big coincidence. But they sure take a beating.
It's doubtful anything could hurt more than Robert Plant rolling his eyes at the mention of his "influence" on your band, but recent comments by former Porcupine Tree front man Steven Wilson cut extraordinarily deep.
The subject of the Grammy-winning Michigan-based rockers, came up in a recent interview Wilson gave to Denmark's Radioplay.dk. Wilson, a multi-instrumentalist, producer, engineer, singer and songwriter, does not have a reputation for excoriating other musicians.
But he didn't hold back on Greta Van Fleet.
"I think they're absolutely abysmal. I think they're terrible. I think it's a joke," Wilson said. "They're an example of a band because they're pretty young boys, they look like a boy band, they play this really piss poor third rate impersonation of Led Zeppelin."
Despite substantial success with Porcupine Tree, Wilson put the band on ice around 2010 because he felt the situation was getting stale. Originality is a big deal for Wilson in his own music, and in Greta Van Fleet, he doesn't see much.
"I don't believe for one minute that anyone will remember who they are in 10 years," he continued. "Maybe they'll prove me wrong and develop into a good band and make a good record, but the point is at the moment they're not."
He says the band is nothing more than a new take on the teen idol paradigm that's been in place for decades.
"They're like a boy band version of Led Zeppelin. I understand why that happens, I'm not naive. I understand that a lot of the industry is based around being young, pretty, having the right image. I've never had any of that stuff."
Plant himself has called out Greta Van Fleet for reproducing Led Zeppelin I , and he seems to agree that GVF front man Josh Kiszka sounds exactly like he did in the late-'60s.
It's worth nothing that legends Alice Cooper and Elton John have both exalted Greta Van Fleet for its unabashed sound.
"People are ready for a new Led Zeppelin," Cooper said, referring to the comeback of guitar-based rock music.
John invited the band to play at his 2018 Oscars Party, where he called them "amazing" and one of the best rock bands he's heard in years.
Photo: Getty Images