Travis Barker Says New Blink-182 Album Will 'Definitely' Be Out By Summer
By Katrina Nattress
March 12, 2019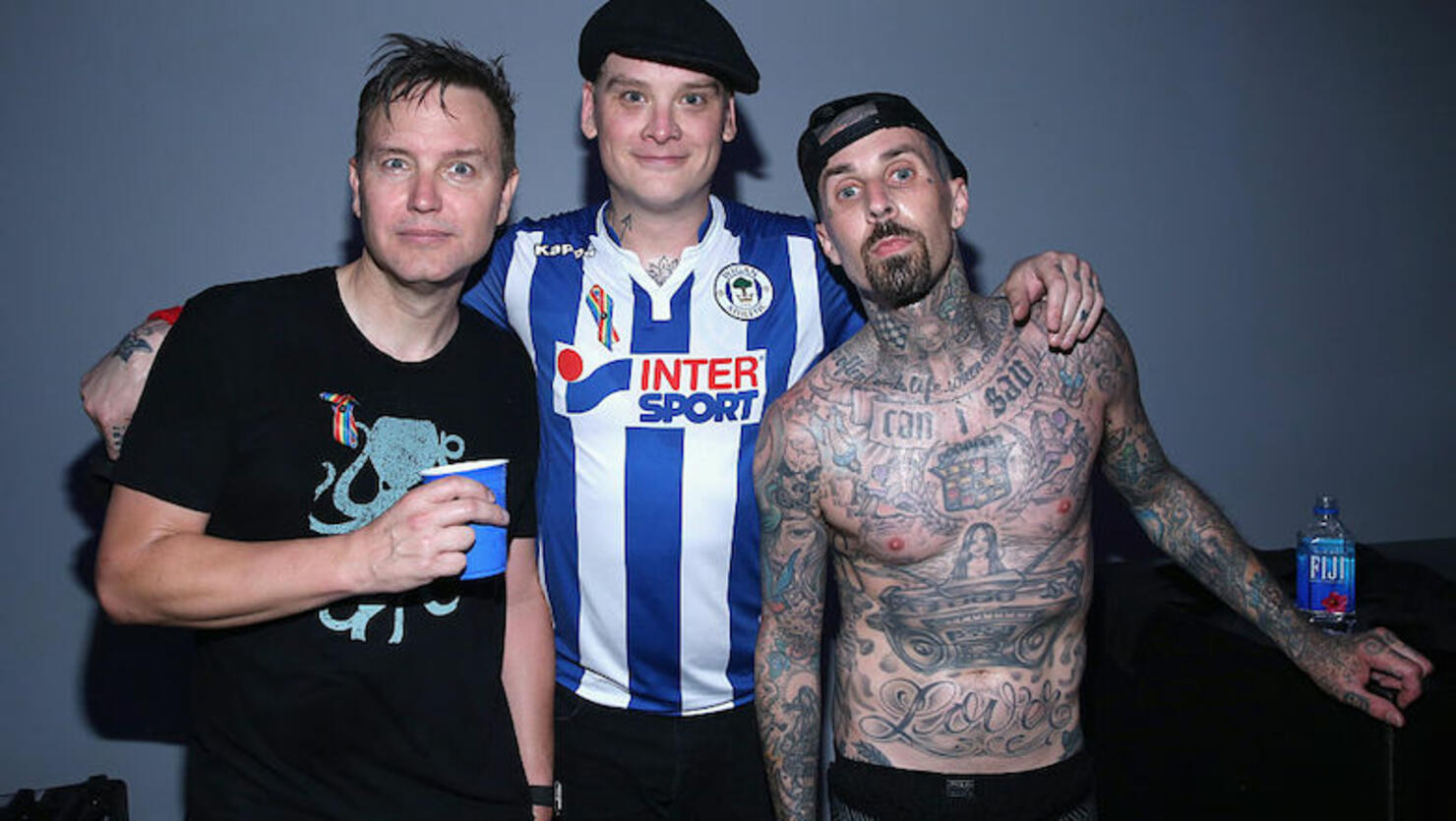 Earlier this month Warped Tour revealed the lineup for its special 25th anniversary shows, which includes a blink-182 set at the Atlantic City stop on June 29 and 30. Now, blink fans have even more to be excited about. During an interview at his 12th annual Musink festival over the weekend, Travis Barker assured that the band's eighth studio album would "definitely be out before the Warped Tour."
Elsewhere in the interview, he revealed the trio worked with Pharrell Williams, among other producers, on the new record. "It's kind of anything goes," he admitted. "It's the same vibe that was going on when we did self-titled. Literally, anything goes, and I think we're creating one of the most important blink albums, so I'm really proud of it."
This isn't the first time the drummer has compared this album to 2003's Blink-182. During an interview with Billboard, he referred to the new material as "experimental." Mark Hoppus also mirrored this sentiment during a recent interview with Kerrang!. "After playing in this band for 27 years, I want to push it and do different things and take blink to places where we haven't been before," he said. "We're really trying to do that on the new record. We want to do with our band what we did in 2003 with Untitled, where we take our foundations and go off in completely weird directions."
Though we haven't received any concrete details about the album (title, album art, track listing, etc.) it sounds like we may be getting to hear it sooner rather than later.
Photo: Getty Images