Woman Gets Face Tattoo To Force Herself To Get Dream Job
By Dave Basner
December 8, 2020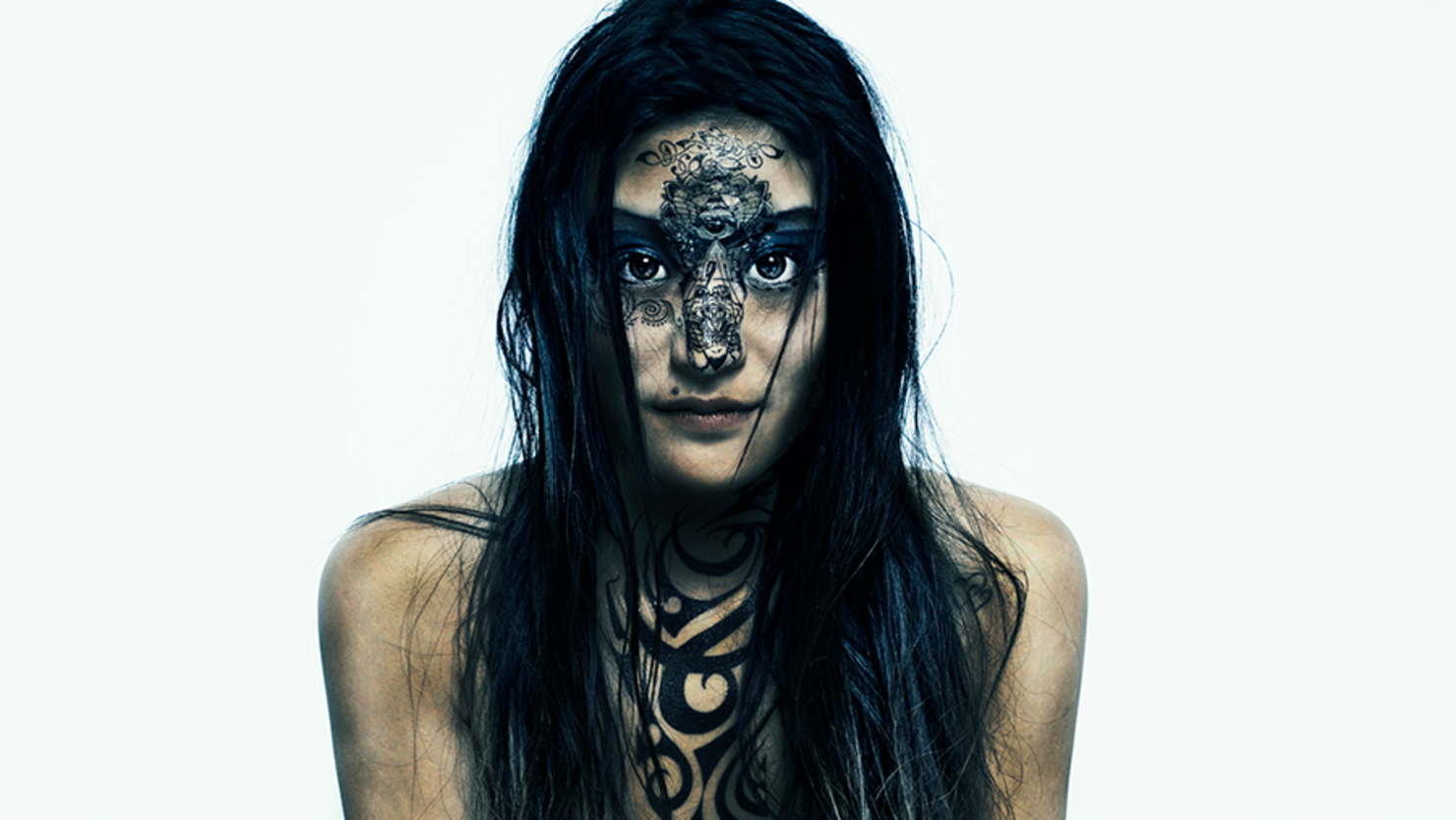 When someone is really hoping to get their dream job, they have a few options ranging from being persistent and working hard, to writing their aspirations down on a piece of paper like in The Secret. However, what one woman did is definitely taking things to the extreme. Kayleigh Peach decided that to motive herself to get the job of her dreams, she had to do something drastic, so she got a tattoo on her face of the word "cursed."
It seems like a strange move until you learn her dream job is being a tattoo artist. The 26-year-old, who lives in England, got the ink two years ago on her first day as a tattoo apprentice. She explained to Birmingham Live:
"I had my face tattooed so that I couldn't get a normal job, mainly as a reminder to persevere in doing what I wanted to do. Tattoos are generally a lot more acceptable now than they used to be but throat and face tattoos are still seen as more extreme and workplaces are mostly against them. So I had my face tattooed to force myself to become a tattoo artist. I chose the word 'cursed' because I was a very troubled person, I felt cursed because nothing ever went right for me, especially in relationships."
Kayleigh has since gotten another face tattoo, this time a rose to symbolize romance and beauty, with the leaves representing new beginnings. Apparently, it's all worked. She explained:
"I've always struggled with my mental health. Now, being in the tattoo industry has helped me so much - it's saved my life. It sounds like a cliché but it's true. My mindset is different. Before my glass was always half-empty, now it's half full. I always felt like the underdog, I feel completely different now."
Her dad and stepmom weren't thrilled to see their daughter with her new ink though. They said she couldn't be a bridesmaid at their wedding, however, over the years they've changed their mind about the tats and her father even had Kayleigh give him one of a heart with his wife's name in it. To repay the favor, she had him tattoo the word "dad" on her leg.
Kayleigh, who now also models, has tattoos on 60% of her body and has lost count of how many she's gotten or how much she's spent on them, though she estimates it is in the "thousands" of dollars. Her dream now is to get even more. She stated, "I don't think I'll ever stop. I would like my whole body to be covered in tattoos."
Photo: Getty Images