Luke Bryan + Reba Speak Up 'Women Artists Aren't Being Truly Recognized'
By Lauryn Snapp
March 12, 2019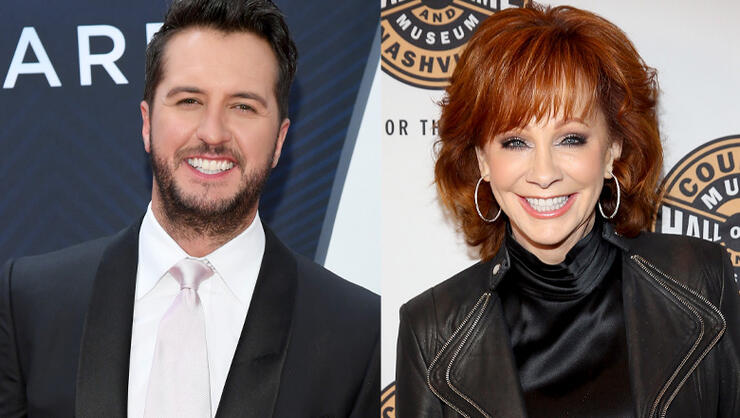 Luke Bryan shines a spotlight of support on Reba McEntire, after she openly addressed the absence of female nominees listed for the coveted ACM 'Entertainer of the Year' category.
Although Luke was named as one of the leading contenders, alongside Jason Aldean, Kenny Chesney, Chris Stapleton, and Keith Urban, he felt the need to speak up.
"It's something the country music community has taken note of, that women artists aren't being truly recognized like they need to, and it's something on everybody's radar," Luke told BuzzFeed News. "I think Reba has earned the right to voice her opinion on matters like that. Somebody like Reba has to stand up and say to the Academy of Country Music and all forms of country music award shows. It does get a little bit tricky when it is a naturally male-heavy format...There are so many women out there that should feel the right to speak up."
Reba, who is set to host the CBS Award Show broadcast expressed her dismay after announcing the nominees on CBS 'This Morning.' "It doesn't make me very happy, because we've got some very talented women out there who are working their butts off," she said. "I'm missing my girlfriends on the list" she continued.
See Reba take the host mic and watch Luke compete for 'Entertainer of the Year' during the 2019 ACM Awards. The ACM Awards will air live from the MGM Grand Garden Arena in Las Vegas on Sunday, April 7, at 8 p.m. ET on CBS.
Photo Credit: Getty Images.
Chat About Luke Bryan + Reba Speak Up 'Women Artists Aren't Being Truly Recognized'