Nick Jonas Buys Wife Priyanka Chopra A Maybach After His Song Goes No. 1
By Paris Close
March 13, 2019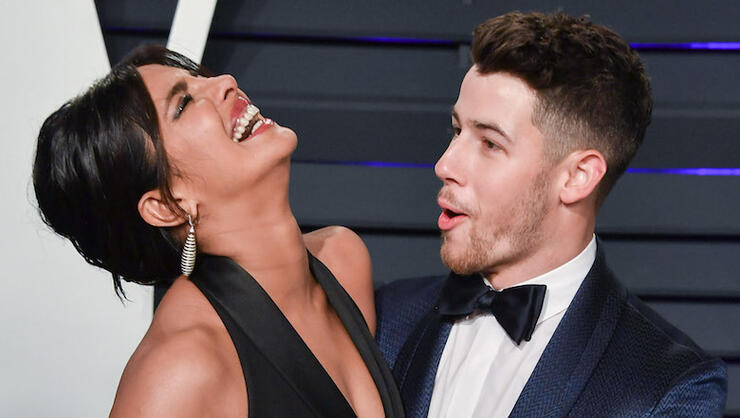 Nick Jonas is leading the pack for hubby of the year with his latest gift to wife Priyanka Chopra.
The "Jealous" crooner cashed out on a pricey present for the Isn't It Romantic actress on Tuesday (March 12), bringing home a new set of wheels for his wifey to celebrate the Jonas Brothers going number one with their new single "Sucker."
"When the hubby goes number one.. the wifey gets a @maybach!!" Chopra captioned the snapshot of the lovebirds smooching in front of her brand new ride, champagne flutes and their pooch in hand, to mark the occasion. "Introducing.. Extra Chopra Jonas.. haha .. I love you baby!! Yaaay! Best husband ever.."
Per the image, the model appears to be the 2019 Mercedes Maybach S650, which costs around $199,000.
The JoBros marked their comeback with the release of their first tune in six years on February 28, which went on to top the Billboard Hot 100 and sell 88,000 copies in its first week.
Last week, we spoke with the bandmates — Nick, Joe and Kevin Jonas — about their long-awaited return and how the group came back together after their hiatus.
"The initial talks began about a year and a half ago. Initially, it was just to shoot a documentary, which we've done, but in that process I think we did a lot of necessary healing and working through some things as family and brothers first," Nick told iHeartRadio. "That opened that door for us to even think about working together again."
As previously reported, the brothers are slated to release a documentary from Amazon Studios, with its premiere date to be announced at a later time.
In the meantime, catch our interview with the Jonas Brothers here.
Photo: Getty Images
Chat About Nick Jonas Buys Wife Priyanka Chopra A Maybach After His Song Goes No. 1