Selena Gomez *Finally* Gives Update On New Album
By Paris Close
March 13, 2019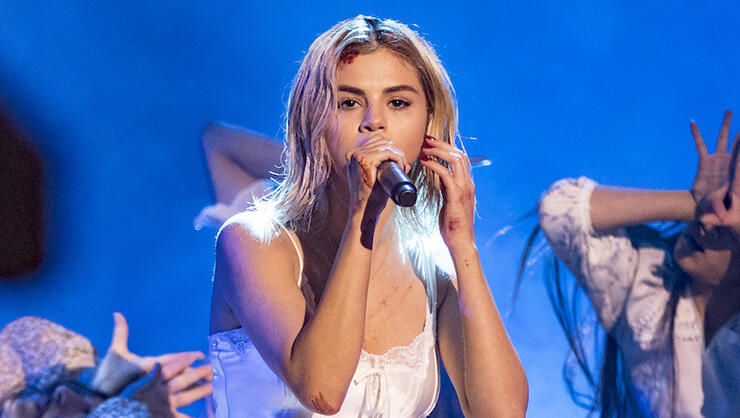 Selena Gomez's new album is almost here!
Hours after the music video premiere of her new record "I Can't Get Enough" with collaborators J Balvin, benny blanco and Tainy on Tuesday (March 12), the former Disney star went live on Instagram to gush over the project as well as detail how far she's coming along with her third studio album.
"I'm currently in the studio and it's going really good," Gomez says in the clip. "I'm just nervous about it, honestly, 'cause I feel like the next few choices that I'm gonna make are very crucial," she adds, "So I'm trying to be really really diligent and just patient with everything."
Rest assured, though, Gomez says "the album is coming very soon!"
Gomez's last album Revival released in October 2015. She's remained more or less afloat with the help of a few smash features and singles since then. In 2017, Gomez teamed with Kygo for "It Ain't Me" and Marshmello for "Wolves," tapped Gucci Mane for "Fetish," and dropped her first solo single in years called "Bad Liar." Last year proved less busy for the 26-year-old, who unveiled just one track titled "Back to You" for 13 Reasons Why Season 2.
However, the pop star seems to have found her groove again in 2019. Aside from "I Can't Get Enough," which released last month, Gomez also provided vocals on Julia Michaels' song "Anxiety" in January.
Photo: Getty Images
Chat About Selena Gomez *Finally* Gives Update On New Album