Drake Spotted At Dinner With Son's Mother After She Attends His Paris Show
By Peyton Blakemore
March 14, 2019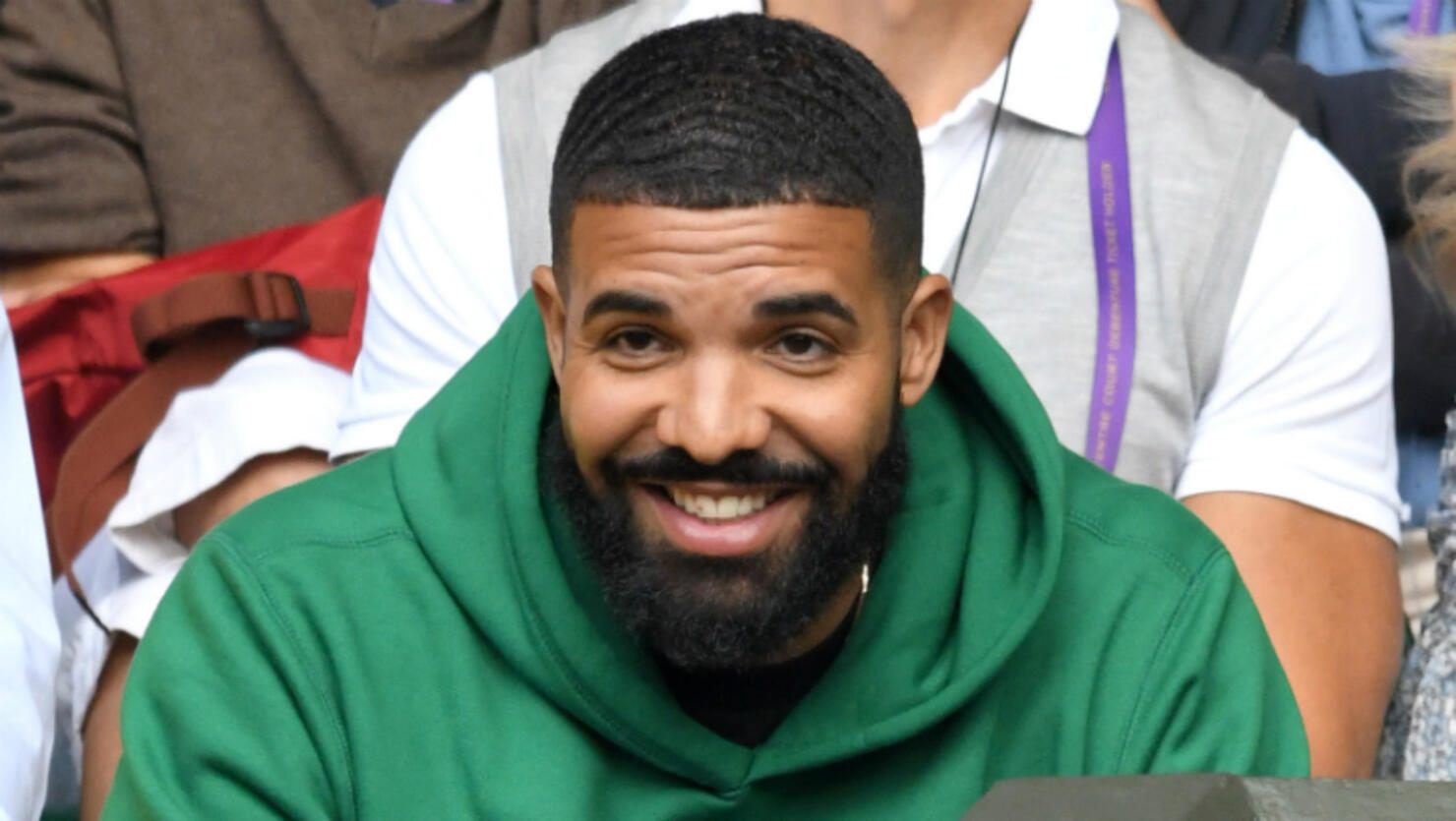 Drake and his son's mother, Sophie Brussaux, are on great terms.
The "In My Feelings" rapper pulled out all the stops for Sophie and her friend at his Paris concert on Wednesday (March 14). Not only were the two VIP, Drake also had an after show hangout with them at a Parisian restaurant.
The former adult film star shared multiple photos and videos from her night out with Drake to Instagram. In one clip that she shared to her Instagram Story, Sophie showed herself dancing while Drake performed onstage. In another video she showed the 32-year-old rapper sitting across the table from her and her friend while at a restaurant.
As fans know, the couple share a one-year-old son, Adonis. Drake confirmed his baby boy's existence on his last studio album, Scorpion, after Pusha T revealed the "God's Plan" rapper had a secret son on his diss track "Story of Adidon."
Drake opened up about his co-parenting relationship with Sophie back in October during an episode of Lebron James' The Shop, explaining that having a baby with someone he was not in a relationship with wasn't what he necessary planned for his life. However, he said he has "unconditional love" for the mother of his child. "I am a single father learning to communicate with a woman who, you know, we've had our moments," he shared. "I do want to be able to explain to my son what happened. But I don't have any desire for him to like not love his mother or I don't want like, I don't ever want the world to be angry at his mother. Like, we have found ourselves in a situation and we are both equally responsible and now, like, I'm just really excited to be a great father." Adding, "Because I want [my son] to love his mother and I have to project that energy. But I didn't come from that. I came from my mother being like, 'Nah, your dad is this.' But one thing my dad would never speak ill of my mother, ever ever ever, and my mother is the nicest, kindest, sweetest woman, but she's a woman scorned and a woman who, you know, is exhausted."
Photo: Getty Images