Priyanka Chopra Responded To Nick Jonas And Miley Cyrus DM'ing Each Other
By Emily Lee
March 14, 2019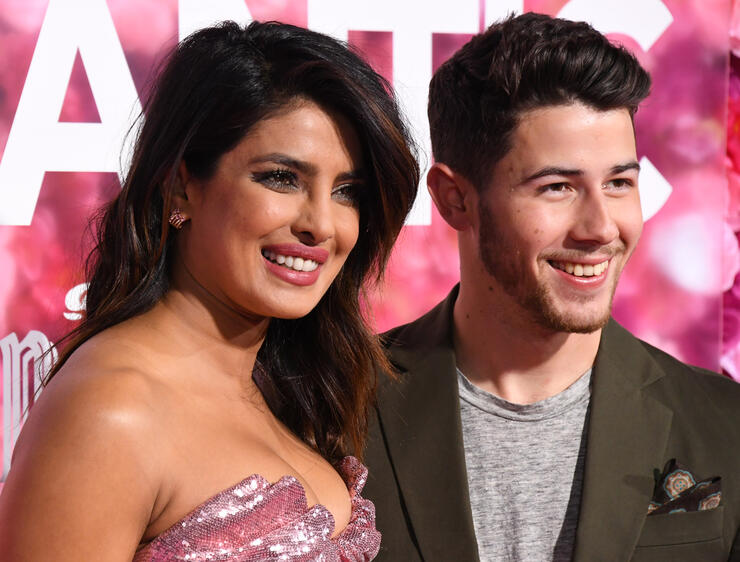 Miley Cyrus has been taking us all on a walk down memory lane over the past few days. The 26-year-old singer has been sharing a slew of nostalgic photos from her days as a Disney Channel star on social media, including sharing screenshots of her DMs with her boyfriend from that time, Nick Jonas.
In the screenshot, it appears Miley sent Nick an old photo showing her rocking a vintage Jonas Brothers t-shirt. "Lols," Miley wrote to Nick. "Amazing. These throwback shots have been 🔥," he responded. Miley then posted the photo alongside a meme of her dancing "That moment when even your ex knows your socials have been 🔥🔥🔥🔥🔥🔥🔥🔥," Miley captioned the hilarious post.
While Nick didn't respond (publicly, at least) to Miley's post, his wife, Priyanka Chopra, was spotted lurking in the comments. "Lol. Hahaha.. Hubby is right. These posts r 🔥," she wrote.
Miley isn't the only one who's been feeling nostalgic lately, either. While promoting the Jonas Brothers' reunion single "Sucker," Nick revealed that his favorite song from the band's catalogue is an emotional collaboration with Miley called "Before the Storm."
Though Nick and Miley talking and posting about each other again has been exciting for many of their fans from the early-mid aughts, they're now both happily married. Priyanka's comment on Miley's latest Instagram post shows there's nothing but love between all of them. Miley recently commented on a photo of Priyanka's red carpet glam from her makeup artist, as well, writing "pretty! love."
Not only did Nick get a special shoutout from Miley this week, he also celebrated a huge milestone with his brothers Joe Jonas and Kevin Jonas. "Sucker" was the first ever Jonas Brothers song to debut at number one. Nick celebrated in the best way ever: he bought Priyanka a 2019 Mercedes Maybach S650. Casual!
Photo: Getty