Rush's Alex Lifeson Not Interested In Starting A New Band
By Andrew Magnotta @AndrewMagnotta
March 15, 2019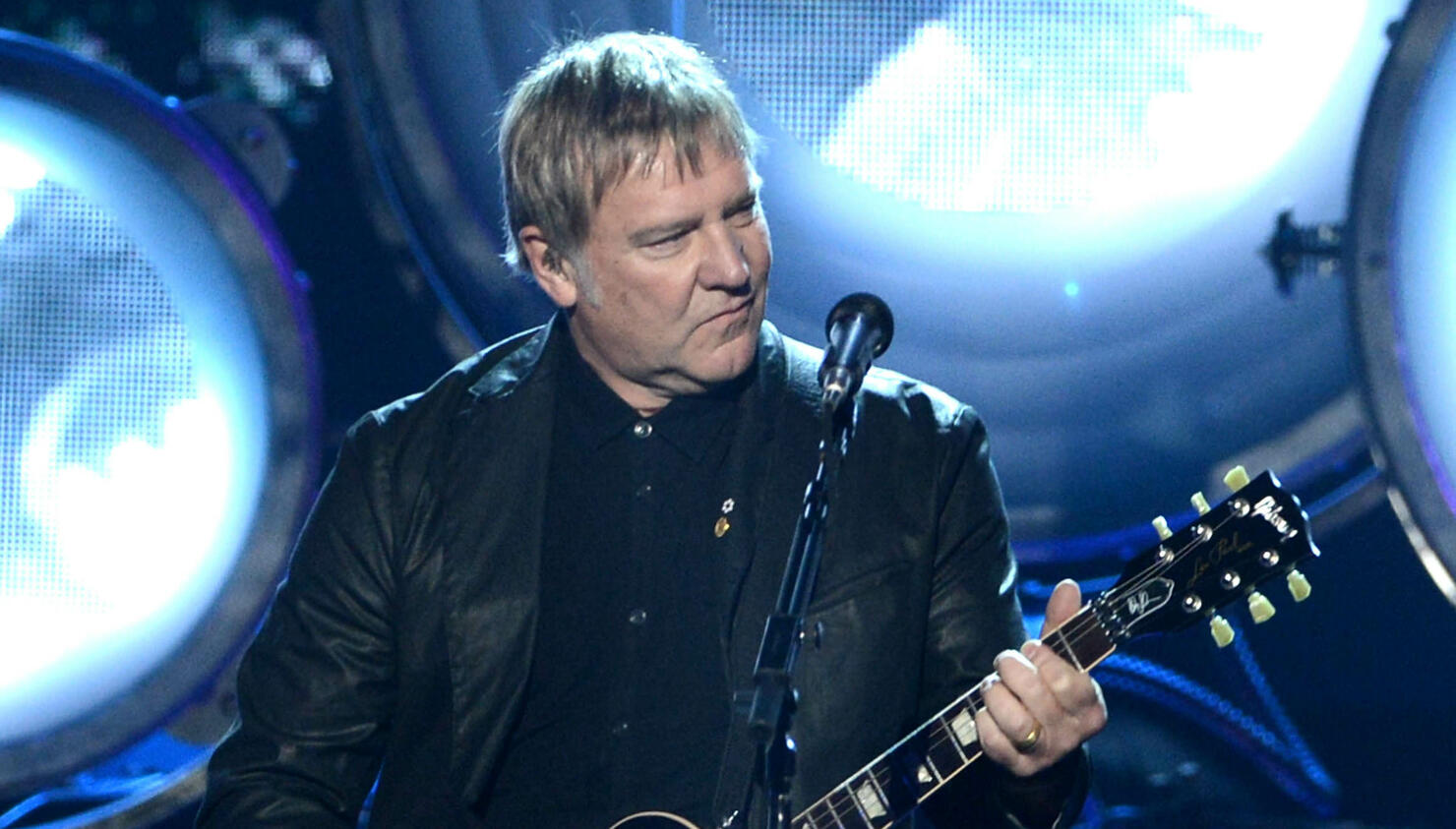 Rush guitarist Alex Lifeson, who has long been rumored to be plotting a solo album, has revealed he's satisfied being "retired."
Last year, Lifeson confirmed that his iconic progressive rock band had indeed called it a career and that touring again as Rush was unlikely.
In a new interview with Planet Rock, Lifeson offered more clarity on his own goals.
"I don't want to be in a band and tour anymore," he said. "I don't feel the need to carry on with what I did for almost half a century. I'm fine with it now. And I'm as busy as I would ever want to be."
Lifeson has flirted with the idea of doing a solo album since Rush's final show in 2015. He was later rumored (albeit wishfully) to be plotting a new band with Rush bassist and front man Geddy Lee.
The Rock and Roll Hall of Fame guitarist hasn't really been retired in a traditional sense. He's been busy with studio work, having recently collaborated with German virtuoso drummer Marco Minneman, John Mayall, the Mute Gods and legendary stoner rock band Fu Manchu. None of the projects have been released yet.
He also contributed to an upcoming documentary on Randy Bachman, which is due out later this month.
But this marks the first time Lifeson has talked in explicit terms about his feelings on performing live again. He added in the Planet Rock interview that it took him about a year to "feel better" about retiring Rush.
"I realized we'd gone out on a high note," he said, before adding that he has beautiful memories of the final show.
While Lee said in December that he was sure he and Lifeson "will make some noise together" again, Lee has also not talked much about returning to the stage — just the studio.
Most recently, Lee said he was excited to begin writing music again with a clean slate.
Rush's 2015 retirement was mostly attributed to drummer Neil Peart, who accumulated a host of injuries and back issues over his 40-plus-year career with the band. But Lifeson, too, has long-suffered from arthritis in his hands and feet that made performing agonizing at times.
So fans might get an Alex Lifeson solo album eventually, but a tour to support that album might not be in the cards.
Photo: Getty Images