Sheryl Crow Teases Collab Album Feat. Keith Richards, Johnny Cash & More
By Nicole Mastrogiannis
March 20, 2019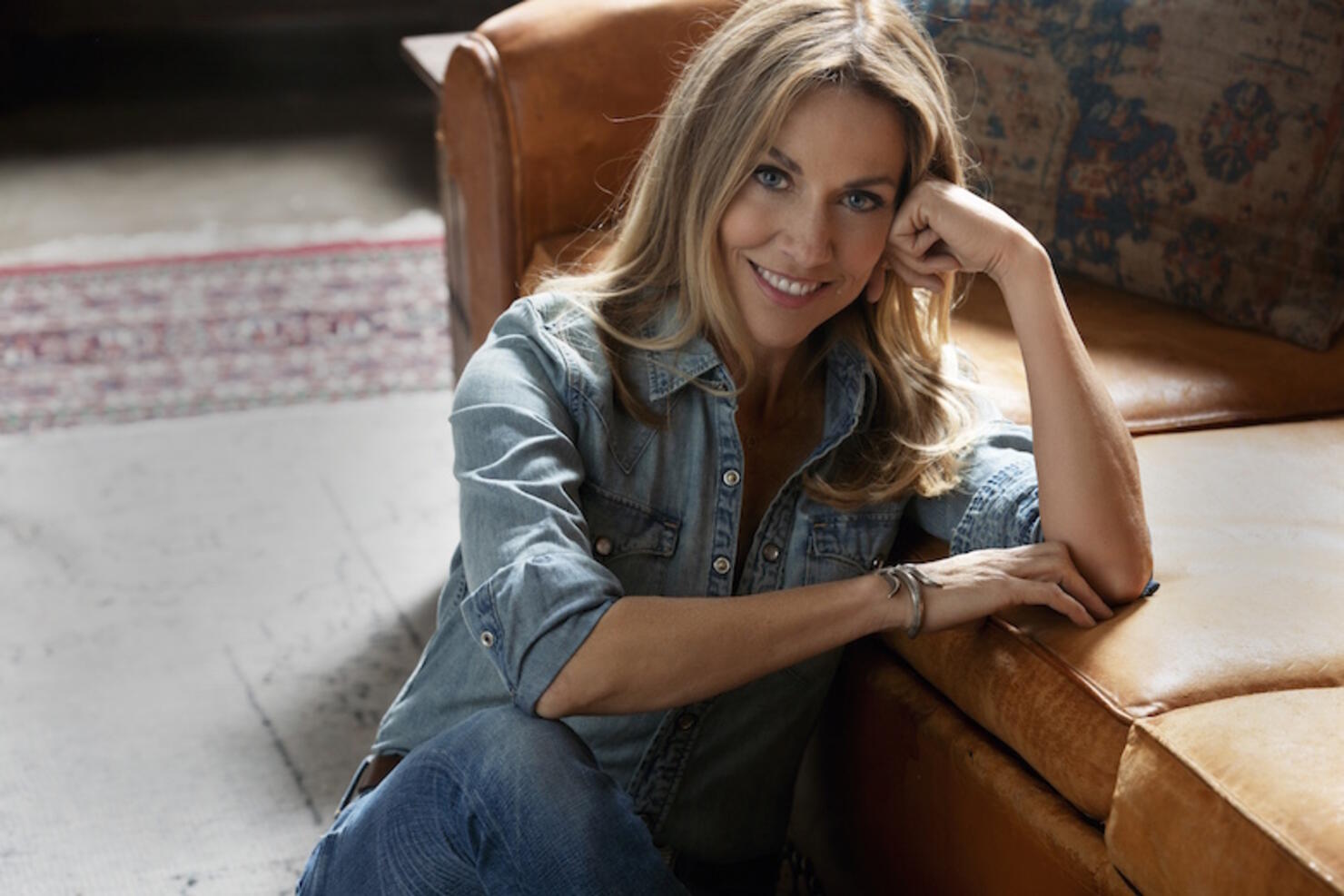 Sheryl Crow is getting ready to release a brand new album, and now signed to Big Machine Label Group, it will be unlike anything she's ever released. This album of collaborations will feature some of the most iconic and talented artists in rock and country music.
This new album will follow 2017's Be Myself, and although word is that this will be Crow's final album ever ... will it really be? Sheryl tells iHeartRadio, "I mean, never say never, but yes. I feel like this will be my last album. I'll continue to probably do things here and there." But, even if this really is Crow's last album, fans can always see her on tour. She tells us, "I will always play music. I mean, it's the thing that I know how to do. I would go crazy if I didn't play music."
Crow's upcoming new album features collaborations from music legends like Rolling Stones' Keith Richards, Joe Walsh, Fleetwood Mac's Stevie Nicks, James Taylor and Willie Nelson, among others. The record also features other talented artists including Gary Clark Jr., Brandi Carlile, Jason Isbell, Lucius, and St. Vincent (they released their song "Wouldn't Want To Be Like You" last year). Sheryl tells us of how she decided who she wanted to work on this album with, "The people I chose to be on the record were just people that I have loved and admired and had relationships with. Many of these people, I owned their records when I was seven and eight years old. I mean, I can remember unzipping the zipper on Sticky Fingers, and I remember the cover of Rumours and wanting to look like Stevie Nicks. And, who would have thought somebody, you know, a young girl from a tiny town in Missouri would wind up working with these people and having relationships with them. So, when it came time to make the record, there was an obvious list of people I wanted to ask. And luckily most of them said yes."
She adds, "Keith [Richards], it was definitely a go-to. Don Henley gave me one of my first gigs. Stevie Nicks, Joe Walsh, Vince Gill (who's practically my neighbor), James Taylor, Kris Kristofferson, Willie Nelson, who, I mean, he's my favorite duet partner on the planet. And there are quite a few young people that really inspire me and that I feel like are gonna go on and carry on the tradition of what we've all been doing, and that's writing songs and playing. And that's Gary Clark Jr. and Brandi Carlile, and Jason Isbell and Lucius, and Annie Clark [St. Vincent], obviously. It's a long list. I'm sure I'm leaving people off, but just people I've loved and wanted to make music with."
Speaking of all-star collaborations, the first single that Crow is sharing from this new album is probably already familiar to her fans. It's called "Redemption Day" and features vocals from the legendary Johnny Cash. Sheryl calls receiving the green light from Johnny Cash's family "humbling," let alone even having a relationship with them. She says, "He was a part of my music dictionary. And then to know he and June, and to have a relationship with them and the family, it feels very sacred."
Sheryl explains of how this version of "Redemption Day" came to be, "It's a song I wrote in '95 or '96. [It] came out on my [second] record, and cut to 15/18 years later, June Carter passed, and the Carter family asked me to sing at her funeral. And Johnny called me after she passed a couple of months later and said, 'I'm feeling like making a record and my son-in-law gave me this song and I'd like to cut it.' And it was 'Redemption Day.' He passed away pretty shortly after that. The song kind of got pushed back and pushed back, and eventually came out, but it didn't make much noise. And when I got ready to make the record and with what we're going through, just historically right now, it seemed like a great time to revisit that song and grab his demo vocal and recreate it. So that's what we did, with the blessings of his family."
She adds of the song, "I hope that, to quote Carlos Santana, 'I hope it moves the molecules.' I hope people feel what the song has to say and that they feel the impact of his vocal on it and the timeliness of it."