Khloe Kardashian Pens Essay About 'Letting Go' After Tristan Thompson Split
By Emily Lee
March 22, 2019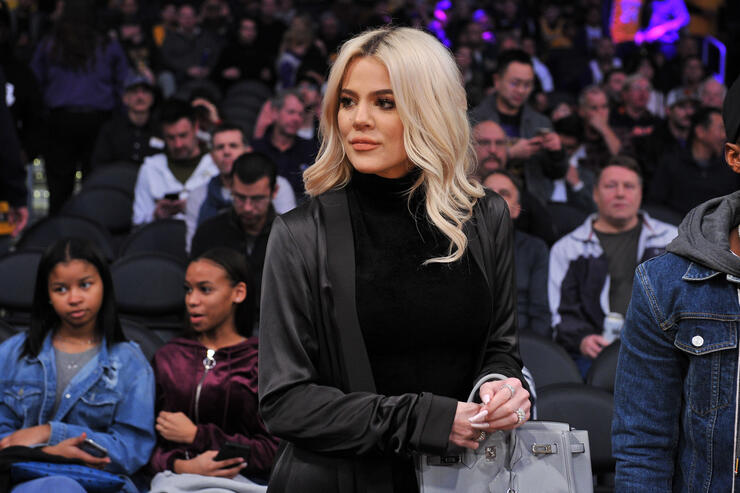 Following her split from Tristan Thompson, Khloe Kardashian penned an emotion, lengthy essay about "letting go," which she shared with her Instagram followers on Friday (March 22). Her post begins with a quote from Deborah Reber that reads, "Letting go doesn't mean that you don't care about someone anymore. It's just realizing that the only person you really have control over is yourself." Khloe then shared the difficult lessons she's learned from her tumultuous relationship and falling out with Tristan.
"Letting go with love takes great strength. We have to learn to stop taking on peoples problems as if they are our own. Loving people does not mean we have to carry their burdens and confusions on our back," she wrote.
"You can't want their life more than they do. This is in fact their life to figure out on their own and in their own time. I do believe in timing. I do believe timing is everything," Khloe continued. "You forcing your beliefs and dreams down ones throat is only going to cause resentment and possibly manifest deeper issues. Possibly to the point of no return."
Khloe then spoke about trying to make a relationship work past the point of redemption. The 34-year-old reality star famously took Tristan back after he was publicly caught cheating on her mere days before she was set to give birth to their daughter True. "Stop shattering your own heart by trying to make a relationship (friend, family, partner) work that clearly isn't meant to work. We have to stop trying to repaint people's colors," Khloe said.
"We have to learn to believe the love we AREN'T given. You can't love someone into loving you. (God I wish it were that easy) You can't force someone to be loyal, kind, understanding," she continued. "You can't force someone to be the person you need them to be. Even if it's for their own good!! Sometimes the person you want most is the person you're best without."
Ultimately, though, Khloe ended her post on a hopeful note, encouraging her followers to never give up after heartache. "Don't lose yourself by trying to fix what's meant to stay broken...We might not understand it at the moment but I promise you, your future will always bring understanding & clarity of why things didn't work out. Don't put your happiness on hold for someone (family, friend, partner) who isn't holding on to you."
Read Khloe's emotional post in full below:
It sounds like Khloe has been blasting 'thank u, next' on repeat. You got this, Khloe!
Photo: Getty
Chat About Khloe Kardashian Pens Essay About 'Letting Go' After Tristan Thompson Split