Taraji P. Henson Reacts To Jussie Smollett's Charges Being Dropped
By Hayden Brooks
March 27, 2019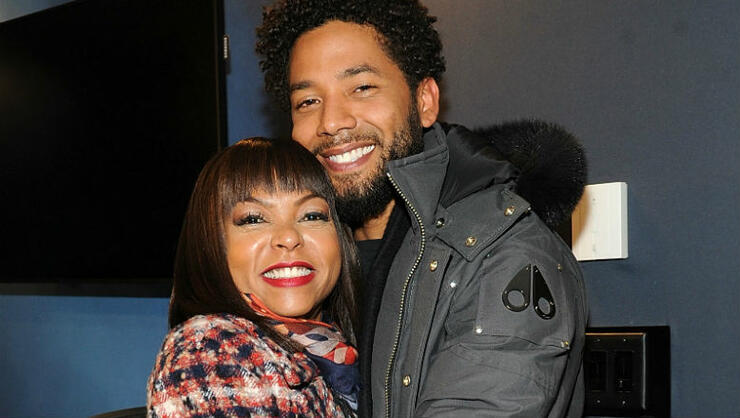 Not all of the Empire crew appear to have Jussie Smollett's back after all 16 charges against him were dropped amid the allegations that he staged a hate crime, but Taraji P. Henson is a clear exception to the bunch.
Speaking with USA TODAY on Tuesday (March 26), the Hollywood veteran broke down her reaction to the court ruling. "I'm happy that the truth has finally been set free, because I knew it all along. We're all happy for him, and thank God the truth prevailed," the 48-year-old actress explained, adding that she always believed in his version of events. "I know him and I know his track record. I'm not going to jump on clickbait just because someone says something derogatory about a person I know and love. I'm not easily swayed like that. Those little clickbait (reports) weren't enough to deter me from his immaculate track record. I know the type of activism this young man does in his community, I know that he's a giver – he's not an attention-seeker."
Henson went on to add that there's nothing that anyone can say to make her change her opinion on someone that she already knows. "That's what we miss in this world," she continued. "We need people that stand by us. Whatever happened to that? Why are we so easy to believe strangers over people we know?"
Meanwhile, the prosecutor in the actor's case recently admitted that he still believes that he is guilty of the crime. As you already know, Smollett was arrested on disorderly conduct charges for allegedly staging a hate crime in Chicago, where he claimed that he was attacked by two individuals during a late-night run to Subway. The reason for the whole debacle reportedly fell on Smollet's dissatisfaction over his salary. Records for the lawsuit have been sealed and the case has been expunged from the actor's record. "We believe this outcome is a just disposition and appropriate resolution to this case," a prosecutor said in announcing the dismissal of all 16 counts, before Judge Steven Watkins allowed the dismissal.
Chat About Taraji P. Henson Reacts To Jussie Smollett's Charges Being Dropped