Nipsey Hussle Was Reportedly Helping A Friend When He Was Fatally Shot
By Lauren Crawford
April 3, 2019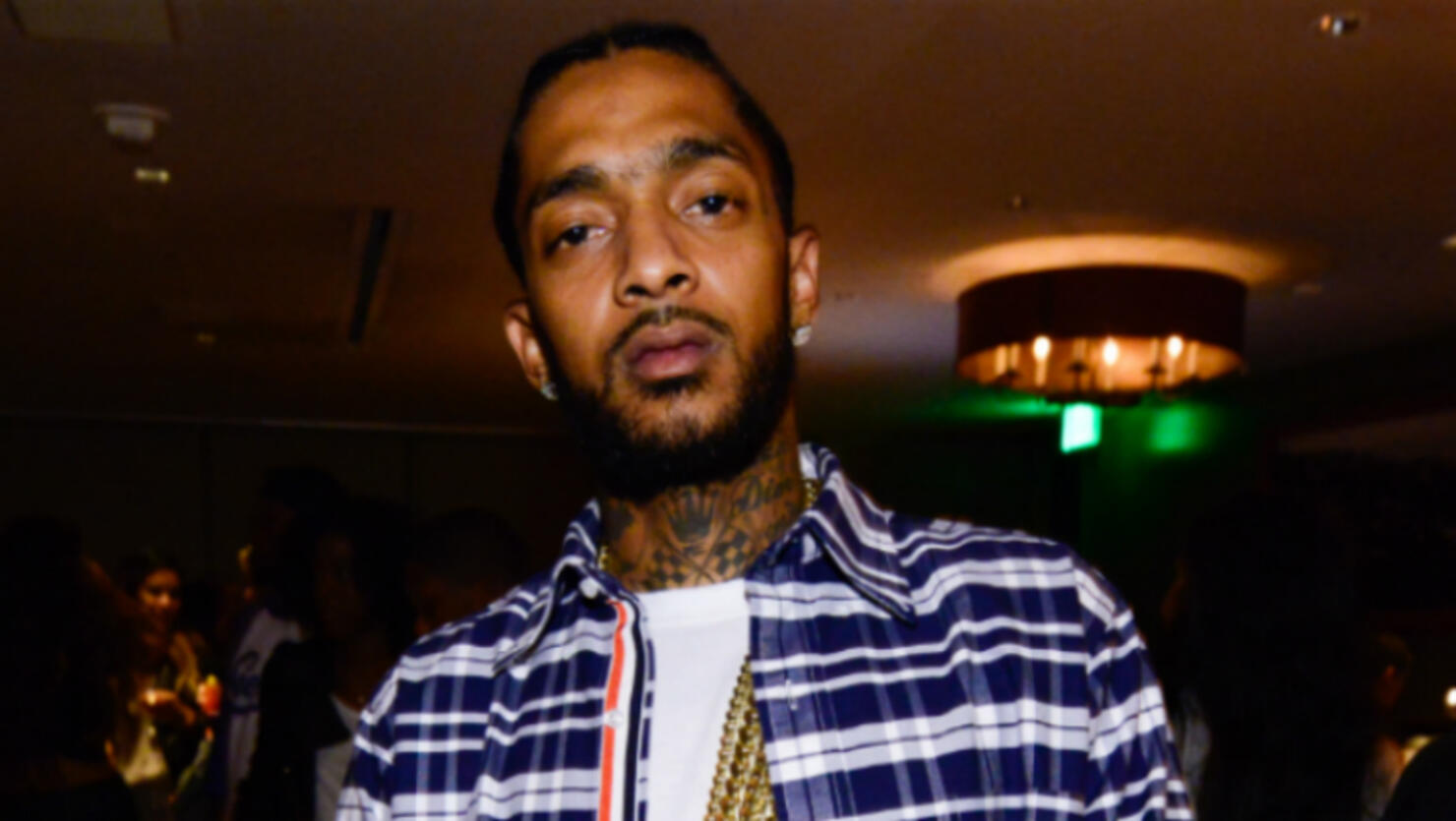 Nipsey Hussle was in the middle of performing a good deed when his life was taken.
According to TMZ, the 33-year-old rapper, activist, and entrepreneur was gunned down while he was aiding an old friend who had just been released from prison.
Sources told the gossip site, Nipsey was at his Marathon Clothing store on Sunday (March 31) because he was hooking his friend, who was released after 20 years behind bars, up with new gear "so he could look good before meeting up with his own family and friends later in the day." The insider added, Nipsey, who was known for his generosity, "didn't notify his team or his primary security guard he'd be going to the store" alone because it was a spur of the moment thing — his team didn't even know he'd left his house.
Nipsey's friend was one of the other two people who were injured in the shooting — the third victim was the friend's nephew.
Nipsey, his friend, and the friend's nephew were standing outside his clothing store when suspect Eric Holder approached them. The 29-year-old alleged murderer is said to have had multiple conversations with the men, returning multiple times, before "purposely and repeatedly" firing at them, injuring two of them and killing Nipsey. "Based on witness statements and the background of those that we've identified, we believe this to be a dispute between Mr. Hussle and Mr. Holder," Los Angeles police Chief Michel Moor told reporters on Tuesday (April 2). "We believe they were known to each other." Adding, he did not believe the shooting was gang-related.
Eric, who fled the murder scene after his alleged crime, was captured on Tuesday following a city-wide manhunt.
Since Nipsey's death, there's been an overwhelming outpour of support for his family, friends, and heartbroken community as they continue to mourn his passing. As fans know, Nipsey was more than a rapper, he was a philanthropist, who believed in the betterment of his community, and fought for it. In addition to working to prevent gang violence, he recently helped launch Vector 90 — a Crenshaw district based STEM learning center and workspace dedicated to developing science and technology education in the area, TMZ reports. He also invested in his neighborhood, opening multiple businesses, including his clothing store, throughout the area and hiring those who lived in the community. Those closest to him say Nipsey had just scratched the surface of his plans for his city. He was reportedly in talks to build affordable housing, along with a number of other ventures to better the area.
Photo: Getty Images