David Coverdale Recalls "Mockery" Of Deep Purple's Rock Hall Induction
By Andrew Magnotta @AndrewMagnotta
April 4, 2019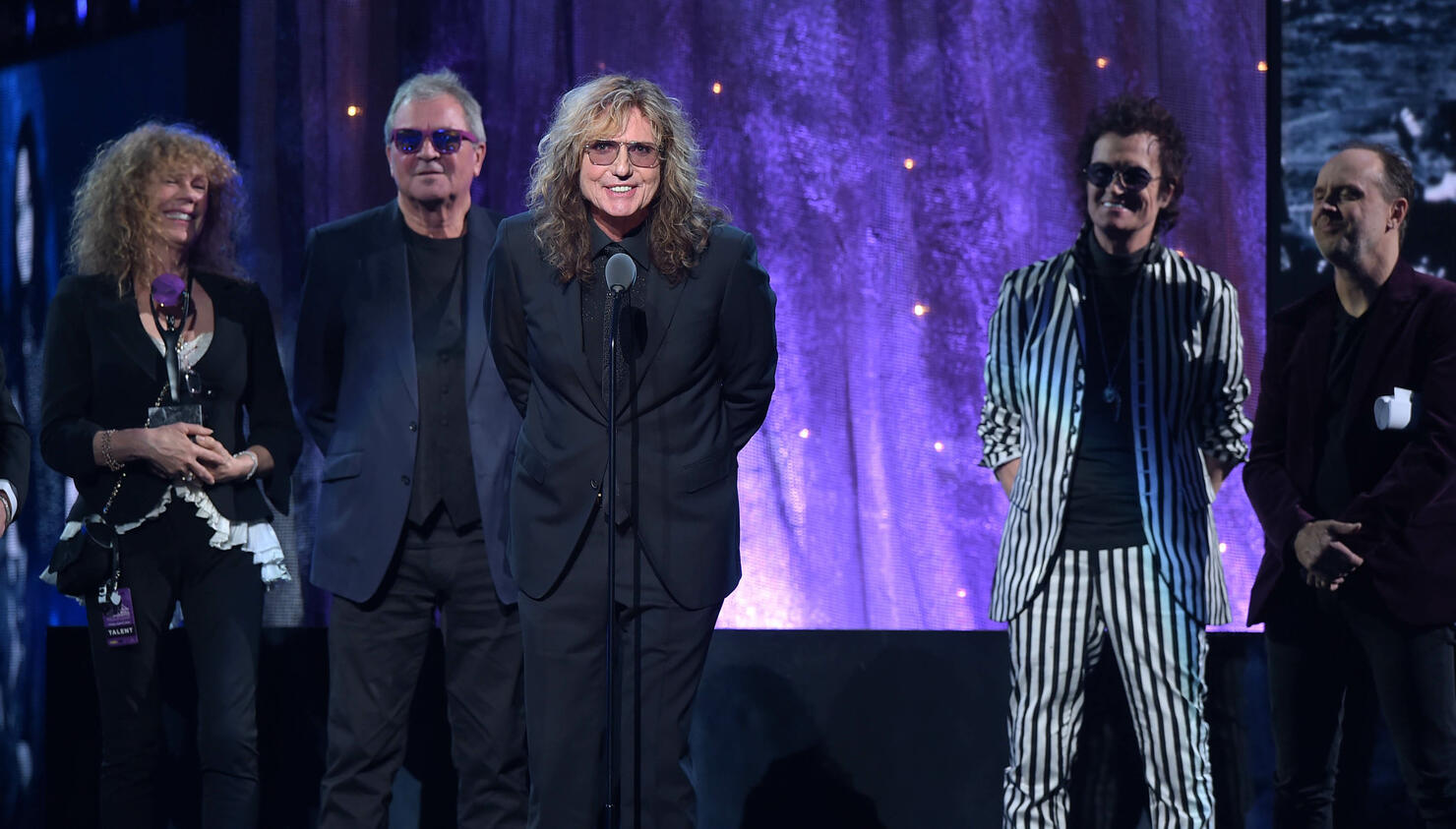 Former Deep Purple front man David Coverdale he says his former band's Rock and Roll Hall of Fame induction ceremony was overshadowed by "ugly" band politics.
The Whitesnake singer called it "an obscenity" that co-founding Deep Purple guitarist Ritchie Blackmore wasn't part of the celebration of the band's career. And Deep Purple has only themselves to blame for the debacle.
Blackmore's statement saying Deep Purple's management barred him from the show is true, Coverdale told Loudwire in a new interview.
"It was really ugly what went down," Coverdale said. "I heard that their manager was doing everything he could to stop Glenn [Hughes] and I from making a speech. Jon Lord's daughter was not there, which we were surprised to see. But when they turned around and refused to go after being announced as inductees if Ritchie Blackmore was allowed to attend, it was just a mockery, and if you heard my speech, none of them would have been on that stage without Ritchie."
Coverdale added that he reached out to the guitarist, inviting him to attend as his personal guest. Ultimately, it wasn't that important to Blackmore.
"Knowing him, he would have walked in with a f---ing water pistol and started a fight," Coverdale added. "But it was an obscenity that he wasn't there."
Blackmore left Deep Purple for the last time in 1993 to be replaced briefly by Joe Satriani and then in the long-term by Steve Morse in moves singer Ian Gillian said "saved" the band's career.
Through most of the ensuing two-and-a-half decades, Blackmore expressed little interest in a reunion. However, after revamping Rainbow a few years ago, the guitar hero softened his stance on the Deep Purple matter, saying he sees value in reuniting with Deep Purple in one final show together for old times' sake.
Again, Blackmore says the band's management is preventing that from happening. He has added that he feels he's on good terms with the individual members of the band.
While Morse has assured fans that he would gladly step aside to facilitate a Deep Purple reunion with Blackmore, Morse's band mates say that is not going to happen.
While Deep Purple has been openly considering retirement over the last few years, Morse revealed in January that the band is planning to record a new album this year and do another tour.
Photo: Getty Images'