Mötley Crüe's 'The Dirt' Book Is Back On 'NY Times Best Sellers' List
By Andrew Magnotta @AndrewMagnotta
April 4, 2019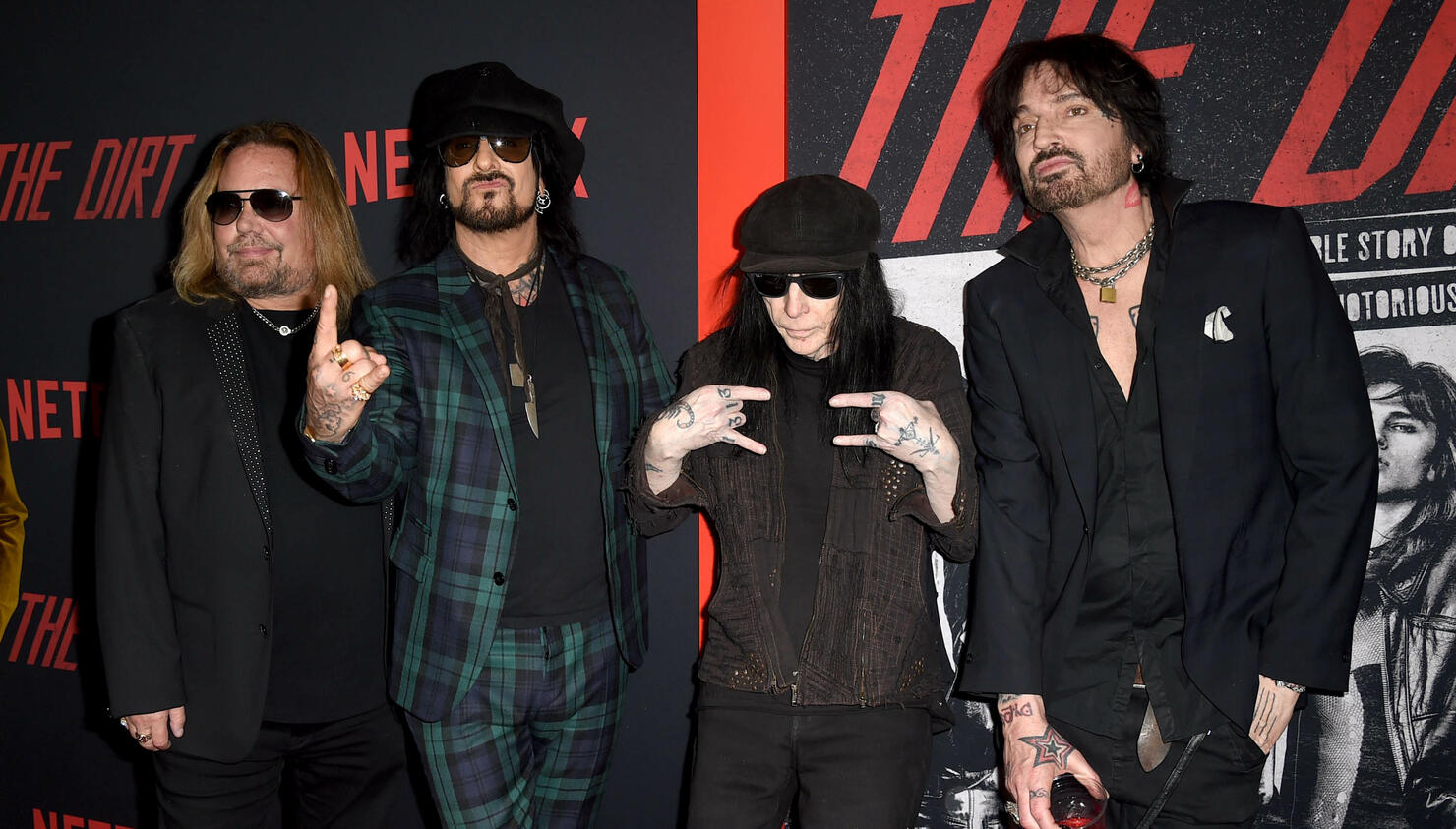 Mötley Crüe's unflinching band biography, The Dirt: Confessions Of The World's Most Notorious Rock Band, has reappeared on the New York Times Best Seller list after almost 20 years.
The book came in at No. 6 on the Times' Nonfiction Print Paperback list and No. 8 on Nonfiction Combined Print & E-Book Best Sellers list.
The recent Netflix biopic, The Dirt, was based on the 2001 memoir. The film has re-ignited interest in the infamous '80s hard rock band, boosting album sales and streaming figures in the weeks leading up to and since the film's worldwide release.
The Dirt Soundtrack was recently ranked No. 10 on Billboard's Top 200. It marks the band's highest chart position in over a decade. Mötley Crüe's Greatest Hits album from 2009 jumped up to No. 3 on the Top Album and Digital Albums chart. The Greatest Hits was No. 1 on the Soundtrack Albums chart.
The soundtrack includes a series of classic Crüe tracks, along with four new recordings — three brand new songs, plus Crüe's cover of Madonna's "Like A Virgin."
Despite the success of the movie, bassist Nikki Sixx says the band has no plans to do another tour, which would be the first since Mötley Crüe's farewell tour ended in 2015.
Photo: Getty Images