Lori Loughlin Rejected Plea Deal, Faces 20 Years In Prison
By Emily Lee
April 9, 2019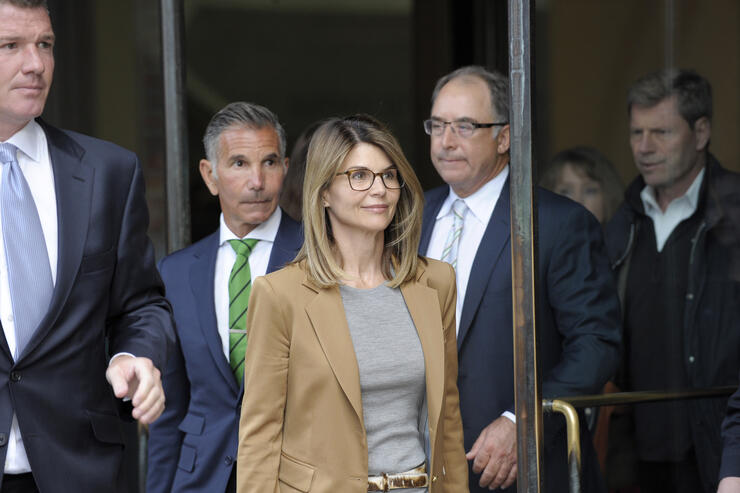 Following news that Felicity Huffman accepted a plea deal and entered a guilty plea for her involvement in the college admissions scandal, People reports that Lori Loughlin turned down a plea deal. Loughlin, along with her husband Mossimo Giannulli, are not interested in making any deals that will result in jail time, a source close to the couple revealed.
Under federal guidelines, both Loughlin and Giannulli would have received between 18-24 months in jail if they had accepted a plea bargain and entered a guilty plea with the other accused on Tuesday (April 9). "They weren't ready to accept that," the source explained. "They're really not seeing how serious this is."
Following Loughlin's rejection of the plea deal, prosecutors have now hit the couple with additional money laundering chargers, as well. As a result, Loughlin and Giannulli now face up to 20 years behind bars for each charge.
"They were offered the carrot and the stick," the source continued. "The carrot was that this can all go away and you can serve your time and put it behind you. Remember, they were facing 20 years, even before the latest charges. The stick was that [the prosecution] would and could pile on more serious charges."
While Loughlin and Giannulli were trying to avoid doing any jail time, they now risk a much longer sentence. "They decided to roll the dice," said the source. "and it may have been a bad gamble. Now they're in worse shape than before."
Loughlin has not officially addressed the scandal. She's accused of paying $500,00 worth of bribes to secure her two daughters admission to USC.
Photo: Getty
Chat About Lori Loughlin Rejected Plea Deal, Faces 20 Years In Prison