Madonna Details New Album, Drops Sultry Single 'Medellin' With Maluma
By James Dinh
April 17, 2019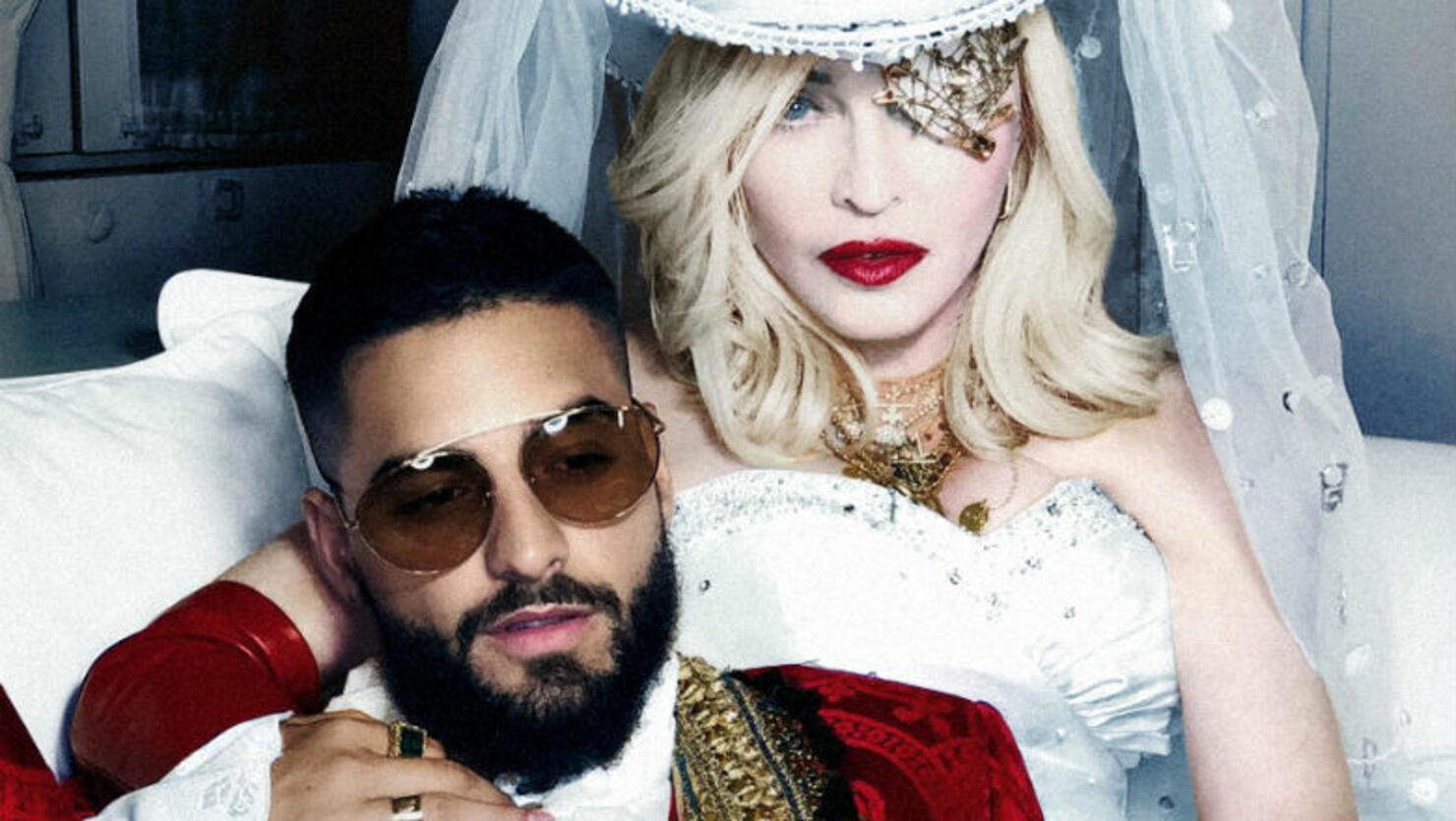 Madonna has more reinventions than we can count and the Queen of Pop is continuing her pattern of transformation with her just-announced new album, Madame X, due June 14. To coincide with the big announcement, the pop icon also dropped the set's first single called "Medillín," a Spanish collaboration with Maluma.
On Wednesday (April 17), "Medillín" made its way to digital platforms and it hears Madge dipping her toes in a five-minute breezy island affair with the Colombian singer. "I took a pill and had dream/ I went back to my 17 year/ Allowed myself to be naïve/ To be someone I've never been/ I took a sip and had a dream/ And I woke up in Medillín," she sings on the first verse, before Maluma joins in for some rapping and singing in Spanish. The video for the cut is set to premiere next Wednesday (April 24) during an MTV special airing at 4 PM ET. Fun fact: Medillín is the capital city of Colombia, the home country of the 25-year-old singer.
In addition to the new single, Madonna also unveiled the artwork, track list and inspiration behind the Madame X concept. "Madame X is a secret agent traveling around the world, changing identities, fighting for freedom, bringing light to dark places," she explained in a promo clip, which was posted on Instagram. "Madame X is a dancer. A professor. A head of state. A housekeeper. An equestrian. A prisoner. A student. A mother. A child. A teacher. A nun. A singer. A saint. A whore. And a spy in the house of love. I'm Madame X."
Madame X, which was inspired by the singer's time in Lisbon, is a 13-track collection and features appearances from Migos' Quavo, Rae Sremmurd's Swae Lee and more. Pre-order for the set is currently available. Scroll on below to see the track list in full.
Madame X Track List:
1. "Medellín" (feat. Maluma)
2. "Dark Ballet"
3. "God Control"
4. "Future" (feat. Quavo)
5. "Batuka"
6. "Killers Who Are Partying"
7. "Crave" (feat. Swae Lee)
8. "Crazy"
9. "Come Alive"
10. "Faz Gostoso" (feat. Anitta)
11. "B*tch I'm Loca" (feat. Maluma)
12. "I Don't Search I Find"
13. "I Rise"
Photo: Universal Music Group