Cardi B & Offset's Daughter Is Talking — Watch Her Speak To Her 'Dada'
By Peyton Blakemore
April 22, 2019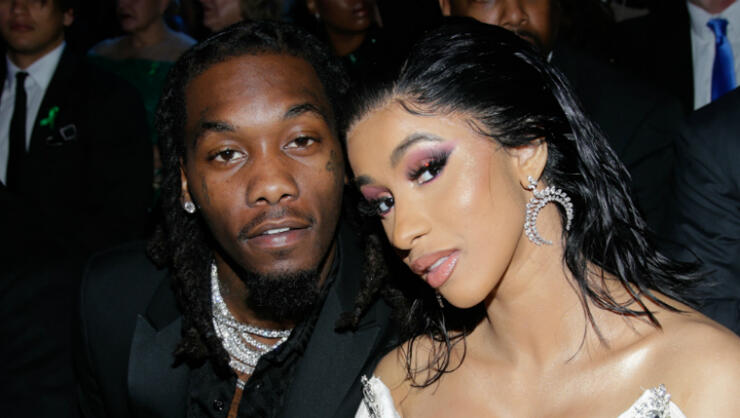 Baby Kulture is continuing to add words to her vocabulary.
Cardi B and Offset's nine-month-old baby girl is swiftly working her way through the list of a baby's first words and her latest phrase was all about her daddy.
In a video shared to the Migos rapper's Instagram Story on Sunday (April 21), Offset captured Kulture saying "dada." After a bit of coaxing from the father-of-four, Kulture imitated her proud dad and said the word he's been waiting to hear — "dada."
Clearly overjoyed by the major moment, Offset captioned the Instagram Story video, "YES FINALLY." As fans know, Kulture's first word was "Papa," followed by "Mama," which she said just after her mom, Cardi, won her first Grammy award for Best Rap Album in February.
The "Please Me" rapper recently opened up about life as a working mom, telling E! News that out of all her accomplishments, becoming a mom, and a good one at that, is her proudest achievement.
"I'm a good mom. I'm good at a lot of things. The best job is a mom. I'm really good at being a mom," she said earlier this month. Adding, "[Kulture] is so fun, she is cool, like, I love her, she's like my little best friend. She just makes the gloomiest days like sunshine. I love it. It's [a] slice of heaven."
Cardi and Offset welcomed Kulture on July 10, 2018.
Photo: Getty Images
Chat About Cardi B & Offset's Daughter Is Talking — Watch Her Speak To Her 'Dada'