Listen To Beyoncé's 'Lemonade' On iHeartRadio
By Lauren Crawford
April 23, 2019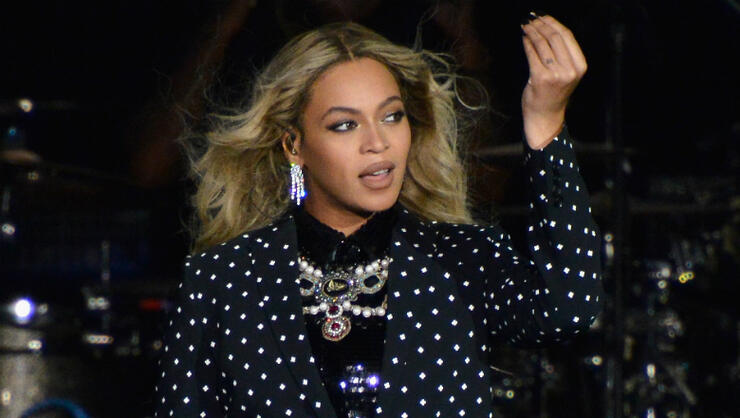 After three long years, Beyoncé's game-changing album Lemonade is now available to stream on iHeartRadio.
Much like the initial release of the project, the Grammy-award winning artist dropped the best-selling album of 2016 on all streaming platforms Tuesday (April 23) without warning three years to the date of its 2016 release.
To deliver yet another surprise to her fans, Bey released the album with an alternate version of her track "Sorry." Unlike the album version, "Sorry (Original Demo)" is a slower, more somber ballad to tell that "boy, bye!"
As fans know, Lemonade and its accompanying 65-minute visual album racked up a number of accolades including Emmy awards, Grammy awards, and a Peabody award. The project, which not only shook the industry with it's unapologetic pro-black, pro-female storytelling but elevated the standards of which artists release music, debuted at number one on Billboard 200, selling nearly 500,000 copies in its first week of sales, and earning Beyoncé's sixth consecutive number-one album.
The project was supported by five singles — "Hold Up," "Sorry," "All Night," "Freedom," and "Formation" — and according to Metacritic, it is the eighteenth most critically acclaimed album of all time. (Not to mention, it forever changed the music game — ask anyone!)
Lemonade has sold over 2.5 million copies worldwide and is now available on iHeartRadio.
Listen to it HERE!
Queen Bey's surprise drop of Lemonade came less than a week after she shocked the world, yet again, with her Netflix documentary, Homecoming, and an accompanying 40-track Homecoming live album.
The two-hour film gives fans a behind-the-scenes look at what it took to pull off her iconic, once-in-a-lifetime Beychella performance, and further solidified her title as one of the greatest entertainers of all time. "Homecoming presents an intimate look at Beyoncé's historic 2018 Coachella performance that paid homage to America's historically black colleges and universities," Netflix said in a statement. "Interspersed with candid footage and interviews detailing the preparation and powerful intent behind her vision, Homecoming traces the emotional road from creative concept to cultural movement."
Photo: Getty Images
Chat About Listen To Beyoncé's 'Lemonade' On iHeartRadio