Wendy Williams' Estranged Husband Was Once Accused Of Poisoning Her
By Peyton Blakemore
April 23, 2019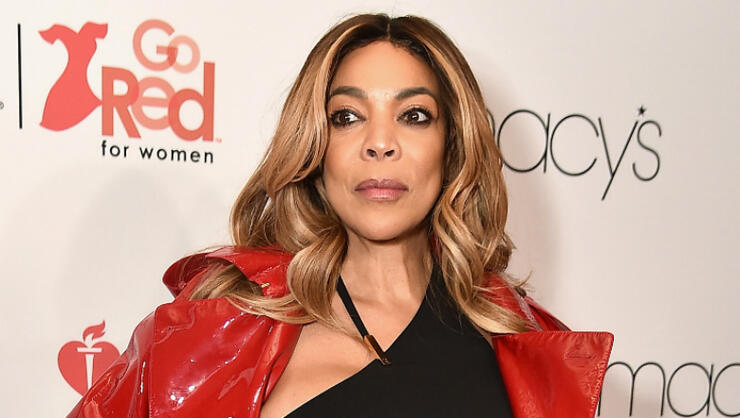 Earlier this year, police officers paid a visit to Wendy Williams and her now-estranged husband Kevin Hunter's New Jersey home after receiving an anonymous tip claiming he was poisoning her.
According to TMZ, back in January, someone claiming to work for Wendy's production company called authorities claiming Kevin "was slipping Wendy something harmful," which led to two officers performing a welfare check on the talk show host, who was at the time in the midst of an extended hiatus from her talk show.
In a police report, obtained by the entertainment news site, the officers detailed their welfare check, recalling how Kevin greeted them at the door, but was hesitant to let them come in because he said Wendy was sick in bed, recovering from a health problem. The cops said they then explained to Kevin they were required to speak to Wendy because of the anonymous phone call.
After agreeing to let them in, Kevin showed the officers to Wendy's bedroom where they found the 54-year-old in bed "with the blanket covering from neck to toe." That's when one "one of the officers asked Kevin to leave the bedroom so they could talk to Wendy alone, but he didn't want to leave her side," TMZ reports.
Once Kevin was out of the room, Wendy reportedly told cops she was recovering from a broken shoulder. One of the officers then asked if she was being poisoned, per the anonymous tip, and after reportedly responding with something like "Well, I'm very popular," cops repeated the question. That's when the report says Wendy "became tearful, but denied there was any truth to it." The officers left after she doubled down on her statement, saying she was okay.
All of which comes weeks after Wendy filed for divorce from her husband of 22 years — a decision that was reportedly sparked by Kevin's alleged longtime mistress having his child last month.
Kevin issued Wendy an apology for his alleged infidelity, breaking his silence on their divorce, last week. In the days since Wendy's divorce filing, she has talked of her plans of a "new life" with her son, rekindling old friendships, and focusing on her sobriety. Kevin was also reportedly ousted as an executive producer on the Wendy Williams Show.
Photo: Getty Images
Chat About Wendy Williams' Estranged Husband Was Once Accused Of Poisoning Her