You Won't Believe Who Else Was Just Cast In Cardi B & J.Lo's Stripper Movie
By Lauren Crawford
April 24, 2019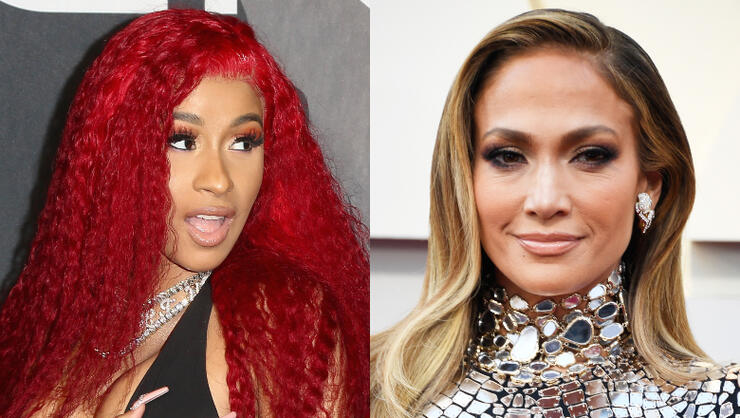 The Hustlers cast just got even better!
According to Variety, Lizzo is set to make her live-action film debut in the stripper heist film starring Jennifer Lopez, Cardi B, Constance Wu, Keke Palmer, Julia Stiles, and Lili Reinhart (to name a few). While it's yet to be revealed what role Lizzo will be playing, she'll no doubt make her mark in the film that's inspired by the 2015 viral New York Magazine article about a group of women conning the men they once served.
"I'm thrilled to have the opportunity to work with this dynamic group of women," Hustlers director Lorene Scafaria said of the A-list cast, per The Hollywood Reporter last month. "We're grateful to have assembled such a powerhouse cast..."
So what can fans expect from the Robin Hood-like film? Well, Lorene said it's all about women breaking the misogynistic rules of the world, which is totally on-brand for Miss Lizzo.
"The film is an empathetic look at women and men, our gender roles, what we're valued for, what we've been told is our value in every movie, TV show, every corner of culture. Men have been told they're worth the size of their bank accounts," Lorene explained. "Women have been told they're worth the symmetry of their faces, their bodies, their beauty, and that's what this film is based on. The rules of the club are the rules of the world."
Before Hustlers hit theaters on September 13, Lizzo will voice the character Lydia in the upcoming UglyDolls animated movie.
Photo: Getty Images
Chat About You Won't Believe Who Else Was Just Cast In Cardi B & J.Lo's Stripper Movie