Kodak Black's Alleged Tour Bus Raided By FBI A Week After His Arrest
By Peyton Blakemore
April 25, 2019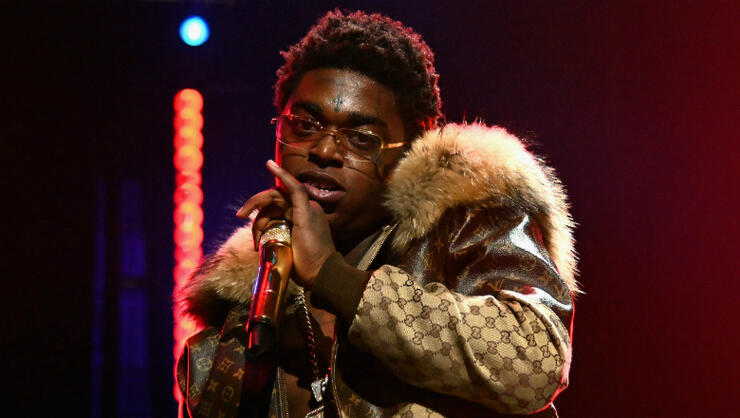 A tour bus parked outside Kodak Black's Washington D.C. concert was raided by the FBI and local police Wednesday night (April 24), TMZ reports.
While it has yet to be confirmed if the raided tour bus was Kodak's — police have only said that it was connected to the rapper's D.C. show — authorities reportedly confiscated four Glock handguns with magazines and subsequently arrested five people for the offense. The raid ironically went down while Kodak was performing inside the venue. A rep later told TMZ, "Kodak was 100% not arrested, he is en route to NYC for his sold-out show [Friday] night at United Palace."
The surprise raid came exactly a week after the 21-year-old rapper was arrested on weapons and drugs charges at the U.S. Border. As previously reported, Kodak and three other people were stopped by U.S. Customs Agents when entering the U.S. from Canada on April 17. Customs Agents reportedly found a "Glock 9mm pistol," which was undeclared by anyone in the vehicle, during the stop, as well as marijuana. Kodak was subsequently arrested for felony criminal possession of a weapon and misdemeanor possession of marijuana. He was released the next day on a $20,000 cash bond.
As fans know, the day of his arrest, Kodak was supposed to perform at The House of Blues in Boston. However, he never showed up. While fans waited for hours for Kodak to arrive, his team was forced to cancel the gig with no answers as to why. Several members of the rapper's team did, however, tell TMZ they were unable to get in touch with Kodak or those traveling with him. Obviously, after news of his arrest, his mysterious absence was explained.
Photo: Getty Images
Chat About Kodak Black's Alleged Tour Bus Raided By FBI A Week After His Arrest