Hear Bruce Springsteen's New Song "Hello Sunshine"
By Andrew Magnotta @AndrewMagnotta
April 26, 2019
Rumors about Bruce Springsteen releasing a new album this year turned out to be true.
The Boss on Friday revealed the first single, "Hello Sunshine," from his album, Western Stars, which is due out later this year.
Western Stars will be Springsteen's first new album in five years, as the New Jersey native has been busy touring with the E Street Band and then performing in his Tony Award-winning Springsteen On Broadway show.
Springsteen has been cautious about giving too many hints about Western Star, but since the album has been complete for a few years, some info has trickled out. The Rock and Roll Hall of Famer warned fans to be prepared for a new sound from him, and "Hello Sunshine" delivers with a warm embrace of Springsteen's country influences.
Variety notes that he described the record to the magazine two years ago as being influenced by "Southern California pop music of the '70s: Glen Campbell, Jimmy Webb, Burt Bacharach, those kind of records."
The Campbell comparison certainly rings true on "Hello Sunshine," which moseys on through an wide open landscape of lap steel guitars and brushed snare drums.
Listen to the new song above!
Springsteen hasn't announced any live dates yet this year, but when he does, you can get them all here.
Photo: Getty Images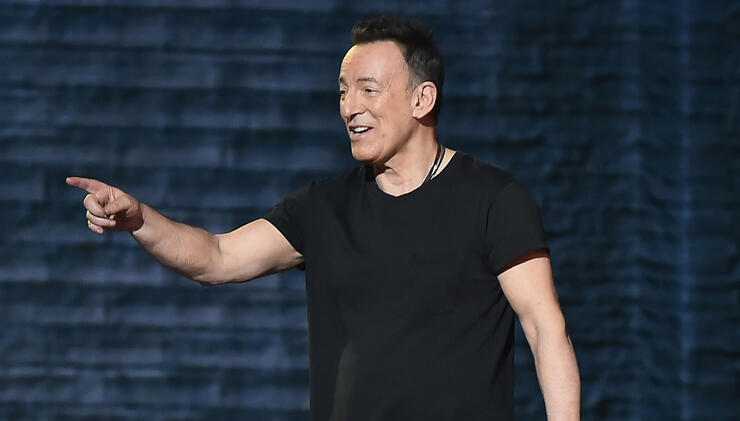 Chat About Hear Bruce Springsteen's New Song "Hello Sunshine"