Madonna To Drop $5 Million On Hologram, CGI-Heavy BBMAs Performance: Report
By Paris Close
April 29, 2019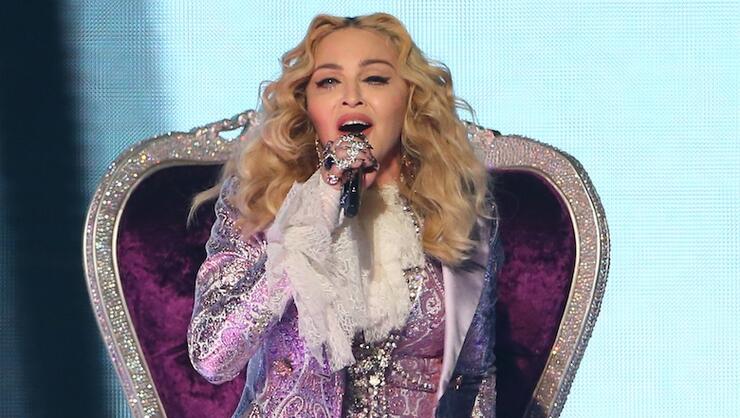 Madonna is reportedly coming out of millions for her set at the 2019 Billboard Music Awards.
The pop icon will drop a reported $5 million on what's expected to be the biggest performance of the night at the upcoming awards ceremony, TMZ learned Monday (April 29) via sources based in the U.K. Additionally, Madonna, who is currently said to be in London rehearsing for her showcase, will also be footing the bill all on her own.
So what's the Queen of Pop have in store for viewers? Per celebrity gossip site, the 60-year-old recording artist will include "holograms and CGI" for a set rumored to run for nearly "7 minutes."
These new details about Madonna's highly-anticipated BBMAs performance are sure to draw even more buzz and excitement to the songstress' forthcoming album, Madame X, which arrives on June 14. Although it's not indicated what purpose the 3-D technology will play in her show, we know Madonna will be delivering the worldwide premiere of her hot new single "Medellín" alongside Columbian superstar Maluma for the first time on television.
As previously reported, Taylor Swift will open the 2019 BBMAs with her live debut performance of her brand-new single "ME!" alongside featured vocalist Brendon Urie. Other acts already announced to perform include Halsey, Ciara, the Jonas Brothers, Khalid, Panic! at the Disco, Lauren Daigle, Kelly Clarkson, BTS, Tori Kelly and Dan + Shay.
The 2019 BBMAs broadcast live from the MGM Grand Garden Arena in Las Vegas on May 1 at 8 p.m. ET/PT on NBC.
Chat About Madonna To Drop $5 Million On Hologram, CGI-Heavy BBMAs Performance: Report