Migos Is Asking Fans To Vote For Their Next Project
By Peyton Blakemore
May 6, 2019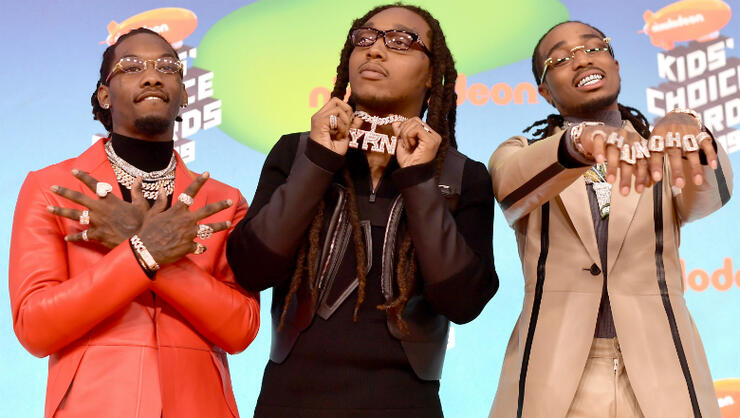 The Migos are asking for your help with their next album.
On Sunday (May 5), Quavo solicited the advice of fans in selecting the direction for the group's next project. "YRN 2 ? C III ? Or a Whole New Chapter?? Fans Choose," he wrote on Twitter, referencing follow-ups to Migos' previous projects, Culture, YRN, and No Label.
The group's Twitter account then tweeted a poll for fans to vote, which was captioned, "Vote now for the next Migos project!!!!" giving Culture III, YRN 3, and No Label 3 as options. (At the time of this article's publishing Culture III was in the lead with 43% of the vote, followed by YRN 3 with 36%, and coming in last was No Label 3 with 21%.)
YRN 2 ? C III ? Or a Whole New Chapter?? Fans Choose

— QuavoYRN (@QuavoStuntin) May 5, 2019
Despite the ongoing poll, Quavo later tweeted: "Ion think it's gonna be nun of those."
As fans know, back in March, Offset took to Twitter to set the record straight on the release date of the rap group's next project. After a fan asked when "are the Migos dropping their next album?" the Father of 4 rapper responded, "Next year."
Offset's tweet came months after Quavo clarified his previous comment about the group releasing Culture 3 "at the top of 2019." During an interview with Complex in January, Quavo retracted the statement he told the Associated Press in October, saying, "Whoever I told that to, tell them I was capping (joking)." 
Vote now for the next Migos project!!!!

— MIGOS™ (@Migos) May 5, 2019
Chat About Migos Is Asking Fans To Vote For Their Next Project